Andrea McGill-O'Rourke, PhD
Associate Professor College of Business School of Business and Management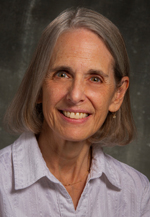 Contact:
Husson University
1 College Circle
Bangor, Maine 04401
Biography
Andrea McGill-O'Rourke earned her undergraduate degree in Sociology from Ithaca College. She earned her Master's degree in Social Work from the University of Pennsylvania, and her PhD in Higher Education Leadership from the University of Maine.
Her experience in healthcare leadership spans over 35 years. Most recently, she was the Vice President of Operations at Gifford Medical Center. Prior to her leadership role at Gifford she was Vice President of Ancillary and Support Services at Blue Hill Memorial Hospital.
Transitioning into higher education full time eight years ago, she joined the faculty at Franklin Pierce University in Rindge, New Hampshire as an Assistant Professor. She taught in the College of Business on the undergraduate and graduate level; and developed an undergraduate health care administration major and minor. Previously, she taught at Champlain College, the University of Maine, the University of Connecticut, the Community College of Vermont, and Eastern Maine Community College on the undergraduate and graduate level.
Outside of Husson her interests include hiking, reading, and enjoying time with family and friends.