Biology / Environmental Science Concentration
The Biology program with a concentration in Environmental Science is designed to provide students with a strong, broad-based foundation in the natural and physical processes that affect the functioning of our planet, as well as those social and political factors that influence environmental policy and management. Environmental Science students work with faculty and collaborate with fellow students to develop the knowledge base and analytical skills necessary for successful careers in relevant organizations, both private and public.
REQUEST INFO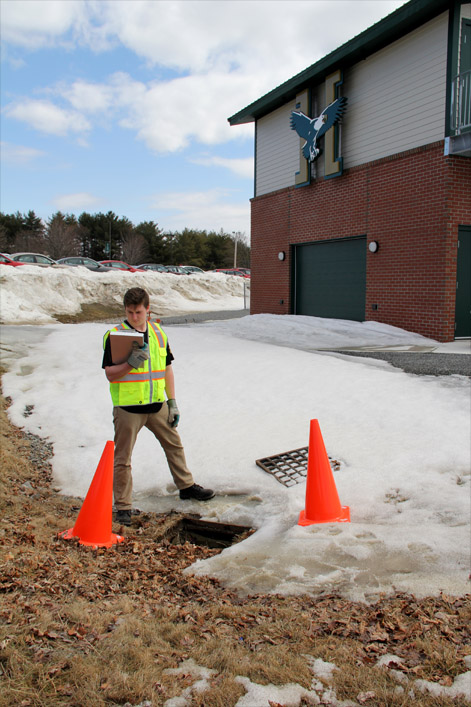 Successful completion of the environmental science concentration prepares students for positions with local, state, and federal government agencies, private environmental organizations, or for graduate study in scientific or policy-related environmental disciplines.
This is a great time to be involved in this field. As issues concerning the environment continue to be an increasing focus of businesses, governments, and individuals, those holding a Biology / Environmental Science concentration will be in demand as policy writers and consultants, developers, conservationists, educators, and ecologists.
The first year curriculum for the degree includes fundamental courses in biology, chemistry, math, and composition.  In addition to these core requirements for the Biology / Environmental Science concentration, majors take 10 additional courses selected from the following areas: 3 Biological Sciences electives, 3 Chemistry electives, 2 Physical Sciences and Mathematics electives, and 2 Interdisciplinary electives chosen from an approved menu. An SC 299/499 topics course may fulfill either a Biological Sciences, Chemistry, or Physical Science and Mathematics elective, depending upon the direction the student wishes to pursue.
For more information
Name

Phone and Email
Address
Donald Withers, PhD
Assistant Professor, Area Chair of Mathematics and Sciences

207.404.5621
withersd@husson.edu
217 Peabody Hall
Husson University
1 College Circle
Bangor, Maine 04401