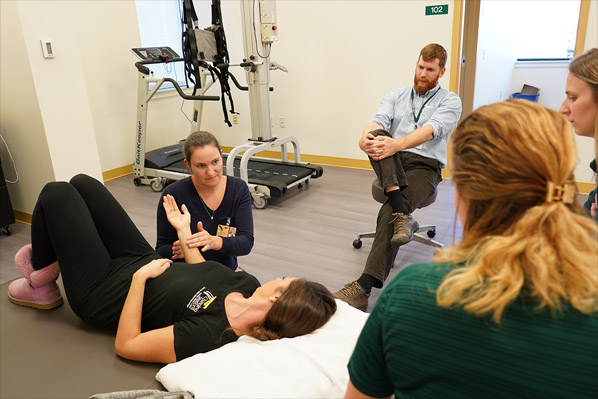 Husson University's School of Physical Therapy prepares skilled clinicians for fulfilling careers in a wide range of healthcare and practice environments. As a student in our Doctor of Physical Therapy program, you'll train to become a proficient collaborator within a healthcare team, capable of everything from assessment to treatment.
At Husson, you'll learn in specialized labs and classrooms from expert faculty with a broad range of clinical expertise. With a student/faculty ratio of 10 to 1, you'll get plenty of personal instruction in a close-knit environment. Here, experiential learning is key. Whether you're dissecting a cadaver in the Dahl Anatomy Lab, seeing real patients in our student run pro-bono clinic, or participating in a clinical placement, you'll turn theory into practice to become the best physical therapist you can be.
Enroll in our dual degree program to earn a Master of Business Administration in addition to your DPT. This program prepares students for careers as licensed physical therapists with added expertise in pursing private practice ownership, and competitive management/administrative positions. 
The School of Physical Therapy at Husson University is accredited by the Commission on Accreditation in Physical Therapy Education (CAPTE), 3030 Potomac Ave., Suite 100, Alexandria, Virginia 22305-3085; telephone: 703-706-3245; email: accreditation@apta.org; website: http://www.capteonline.org.  If needing to contact the program/institution directly, please contact Karen Huhn, PT, PhD, huhnk@husson.edu.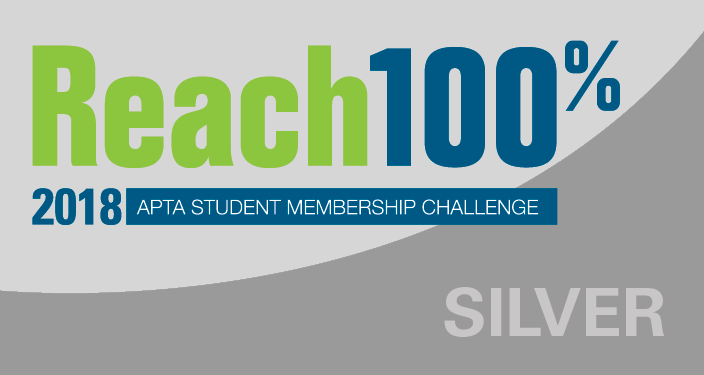 SCHOOL OF PHYSICAL THERAPY TUITION AND COSTS
The mission of Husson University's School of Physical Therapy is to develop physical therapists who are specialists in the art and science of human movement, embody the characteristics of lifelong learners, and strive to be agents of change. Graduates shall be distinguishable by their skills, ethical integrity, cultural competence, collaboration, and leadership. Graduates will use evidence-based practice to optimize human movement and promote health and wellness in a dynamic healthcare environment.  
Find Out More
Sign up to receive information on the School of Physical Therapy at Husson.