Occupational Therapy (M.S.)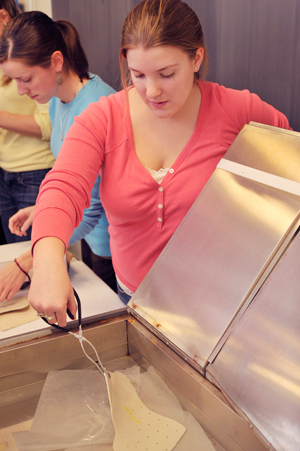 This graduate-level program is for students who have completed a baccalaureate degree in any field and who now want to pursue a career in occupational therapy, a high-growth healthcare profession.
This program requires the following course work to be completed with a grade of C+ or better prior to entry into the M.S. in Occupational Therapy program:
General Psychology
Abnormal Psychology
Statistics
Introduction to Research
Principles of Sociology or Cultural Anthropology
Anatomy and Physiology - 8 credits (6 in course work; 2 in lab)
Human Growth and Development
Once admitted, all students must receive a grade of C+ or better in all Occupational Therapy courses and maintain an overall GPA of 3.0. The MS in Occupational Therapy is awarded after successful completion of the third year of study and supervised clinical fieldwork.

Curriculum