iEX Center
An Innovation Hub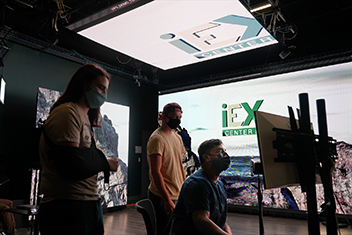 The iEX Center /ai,ɛks/ is an innovation hub that develops solutions using extended reality (XR) experiences such as virtual and augmented reality. Through the iEX Center, students learn how to solve real-world problems using the advanced technology associated with the emerging XR field.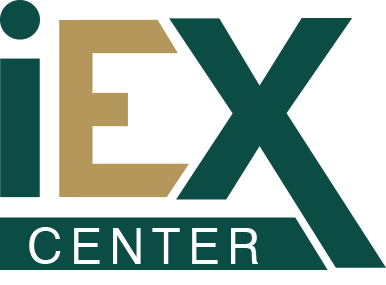 These immersive and interactive experiences are developed with the involvement of students and faculty within the School of Technology and Innovation, as well as those from other colleges across campus as they work together on interdisciplinary XR projects.
The Center engages in community outreach to champion the creation and use of real-time, immersive, and interactive technology, and downloadable software, and to act as a resource for local businesses in need of assistance in the integration and development of immersive and interactive technology.
In the fall of 2021, the Center will moved to its home within the new College of Business building – an ideal location within the agile learning and collaborative workspaces that characterize the 42,500 square-foot building. Students in the new Extended Reality program have the opportunity to hone their skills using the iEX Center's high-tech equipment, including:
Student XR kits
Virtual reality systems
Motion capture suits
Real-time media servers
Haptic and force feedback gloves
Augmented reality projection systems
The iEX Center contributes to the University's mission to enhance regional economic development by helping to train students for jobs of the future and by developing new practices.
"In the future, there will be numerous career opportunities for AR and VR professionals," said Marie Hansen, PhD, JD, SHRM-SCP, Dean of the College of Business and the New England School of Communications (NESCom) at Husson University. "The unique ability of this technology to provide people with an immersive experience can be applied to all sorts of industries."
XR is an umbrella term that includes augmented reality (AR), virtual reality (VR), and design that addresses the five senses. Extended reality includes gaming and entertainment industry applications but the true power of the medium will be seen as it is applied to nearly every industry that currently uses a computer. XR is already widely used in products such as audio headphones, automobile parking assistance, and home remodeling projects.  Daily improvements are being made by the use of XR to existing industries including education, entertainment, business, healthcare, engineering and more.