DESIGN AND PROVIDE COMPUTER SYSTEMS AND NETWORKS FOR SUCCESS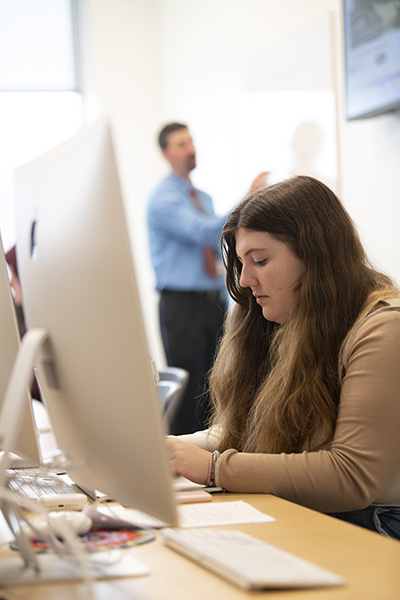 Build the well-rounded foundation you'll need to become a highly skilled technology professional through our Bachelor of Science in Computer Information Systems (CIS) degree program. CIS specialists operate computer systems and networks and design the software that's essential to today's businesses and organizations. Computer programming and information systems professionals work with management to determine both technical and business goals and implement technology that is both effective and reliable to accomplish these goals.
Why Husson
The Computer Information Systems program will prepare you to offer solutions to some of today's most challenging and urgent business issues through the effective use of technology. This requires a strong understanding of both business and processes, as well as technology practices. As a computer information systems major, you'll study database design, PC management, networking and information systems. You'll also build a strong foundation in business practices, so you'll have a holistic understanding of the organizations you'll build careers with and the technology they employ.
Career Outlook
As more and more business, government and social functions are accomplished through technology and computer systems, the need for people to develop, understand and implement those systems is growing. As such, the high-demand field of computer information systems (CIS) is rapidly growing. According to the U.S. Bureau of Labor Statistics, employment in computer and information technology professions will grow by 15% through 2031. With a Bachelor of Science degree from Husson, you can be one of the innovators making up this new workforce!
The Curriculum
Your CIS curriculum will lead you into a deep dive of courses and specialized training in computer programming, hardware, networking and project management, as well as a host of general business courses.
SEE THE COURSES
OUTCOMES
96%
of grads employed or in grad school within 1 year of graduation
99%
of students receive financial aid
Three Things You Need to Know
As a student in Husson's School of Technology and Innovation, you'll take most of your courses in the new Harold Alfond Hall, Home of the College of Business. This innovative building was designed with agile learning spaces that foster collaboration between students.
Husson hosts career fairs each semester that bring dozens of employers to campus who are interested in hiring students for employment and internships.
The national median salary in 2021 for this group was $97,430 per year.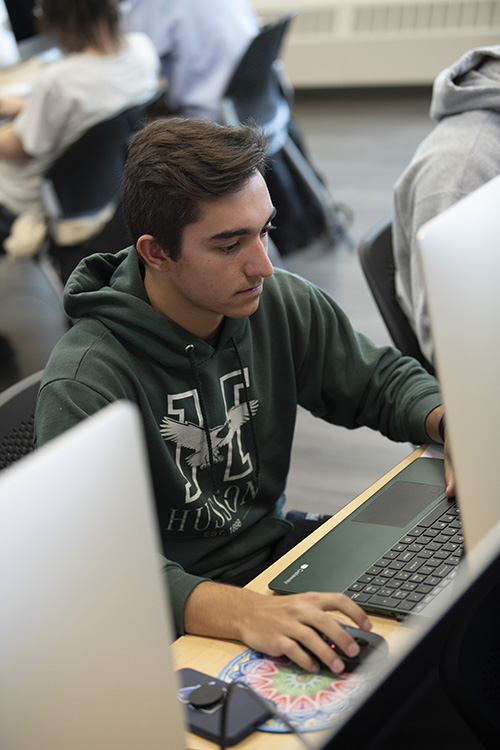 Your Career Begins Here
Discover Husson by visiting — in person or virtually
Let's Go
Take the first step toward your future
Apply Now
Find Out More
Sign up to receive information on the School of Technology and Innovation at Husson.
For more information
Name

Phone and Email
Address
Michael Knupp, PhD (c)
Director, School of Technology and Innovation and Assistant Professor

207.404.5638
knuppm@husson.edu
169 Harold Alfond Hall
Husson University
1 College Circle
Bangor, Maine 04401
Ashlie Page
Outreach Specialist

207.401.0971
pageas@husson.edu
Remote
Husson University
1 College Circle
Bangor, Maine 04401