School of Accounting
Preparing qualified students in the analysis and techniques needed to evaluate and manage healthy and successful businesses.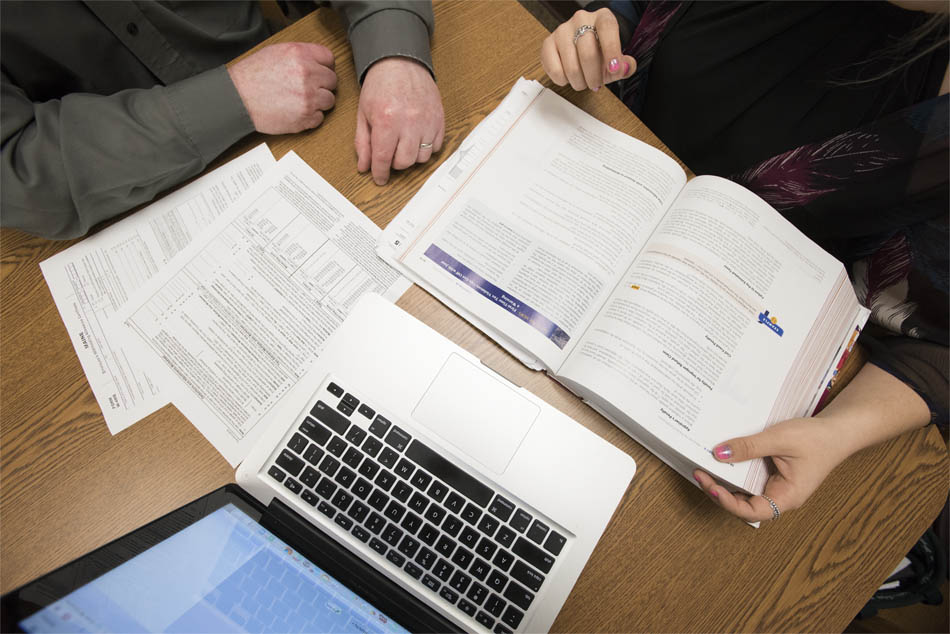 Accounting at Husson prepares qualified students for successful careers in a wide variety of fields. Currently about 110 students are majoring in accounting at Husson. Most of them enrolled in the five-year Masters program which will allow the student to sit for the Certified Public Accountant's examination.
REQUEST INFO
Some factors that make Husson an excellent choice for your accounting education are:
At Husson you take Accounting in your first year.
Internships are required, paid and easy-to-find. (Companies are looking for more Husson accounting interns than we can supply.)
The latest technology is available to all students.
We have an average 95% job placement rate over the past 5 years.
The average starting salaries for our new graduates are between $40,000 and $75,000.
Husson offers a B.S. program and a five-year BS Accounting/Master of Business Administration.
Our faculty serve as the academic advisors and mentors to all of our majors. Their combined background as of the Fall of 2019 includes 46 years of full-time university teaching in addition to almost 50 years of professional accounting experience outside of academia.

We are looking for students who have good problem-solving skills and the ability to quickly and accurately analyze, compare and interpret facts and figures. Good oral and written communication skills are mandatory as well as good organizational skills, flexibility and strong attention to detail.