Vision Statement for the College of Business
To be the premier College of Business in New England providing excellence in education by focusing on students through engagement, experiential learning and community involvement.
Mission Statement for the College of Business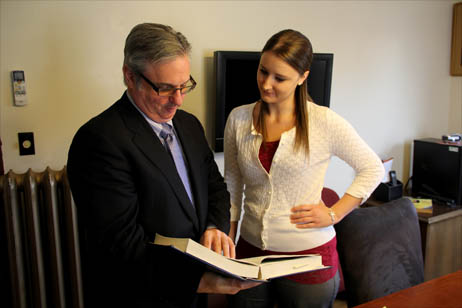 The College of Business provides high quality, student centric, experiential education, delivered by engaged faculty in partnership with the community, to prepare students for professional careers and leadership positions while enhancing regional economic development.
Core Values for the College of Business
The College of Business is guided by the following core values and expects the following outcomes:
1-CHARACTER and HUMILITY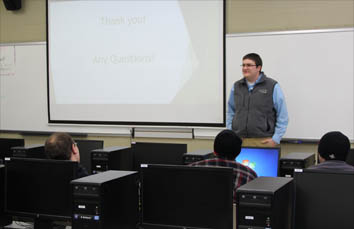 *We treat individuals with dignity, respect, and integrity.
*We communicate in an open and collaborative manner.
*We exemplify ethical and professional behavior.
*We are committed to teaching excellence
*We exemplify our core values
2-PEOPLE
*We act student-first
*We set clear expectations and exceed them.
*We develop great leaders.
*We provide constructive feedback.
*We hire great people.
3-TEAMWORK
*We function as a team.
*We are proud of each other's success.
*We celebrate great performance.
*We project a positive image.
*We strive to create a healthy and productive work environment.
4-INNOVATION and EXCELLENCE
*We are committed to continuous development.
*We set high standards in order to excel.
*We anticipate and exceed our stakeholders' needs.
*We respect and value diversity in background and experience.
*We pursue knowledge and seek new learning experiences.
5-COMMUNITY
*We are a good business citizen.
*We positively contribute to our community.
*We work with our business partners to provide long term opportunities for our students.
*We are committed to making our community more prosperous.
*We are committed to improving the quality of life in our community.