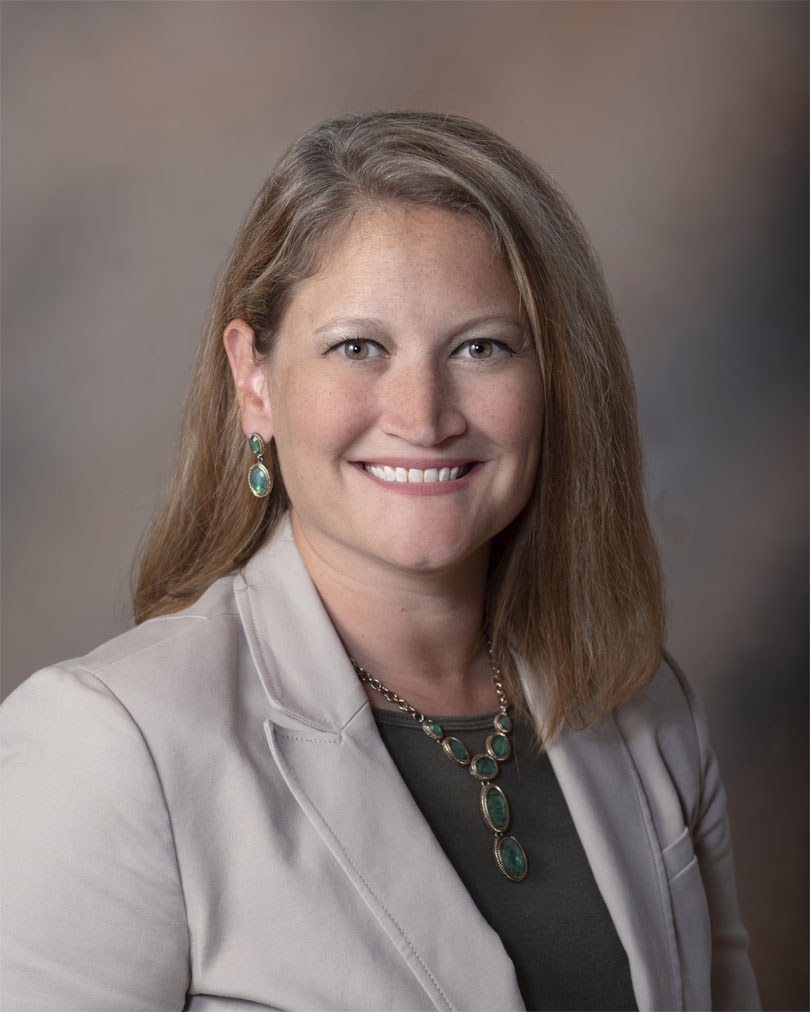 Welcome to the College of Business at Husson University!  Business courses are the foundation of Husson University with the first offerings occurring at the then Shaw Business College and School of Penmanship which opened in 1898.  Today – more than 120 years later - the College of Business delivers an array of undergraduate and graduate degree programs and certificate offerings in Accounting, Business and Management, Criminal Justice, Hospitality and Tourism Management, Integrated Technology, Legal Studies, and Sport Management.
Our dedicated faculty are role models in and outside of the classroom. In addition to impressive educational backgrounds, they have extensive years of expertise in companies, in organizations, on boards, and as consultants. They enhance the student learning by relating their external practices to the academic courses, which begin in the first year of study in all College of Business majors.
The faculty also advise student organizations such as the: Accounting Society, Criminal Justice Club,  Forensic Science Club, Hospitality Association, Legal Studies Organization, Sales and Marketing Team, Software Development Club, Sport Management Association and the Technology Club.  These student organizations participate in community service activities on and off campus as well as provide networking opportunities for students to meet potential future employers. 
Graduates of the College of Business are prepared via our general education and professional courses to communicate well, think critically, understand human relations and know how to live and work in a global economy.  Students can acquire specific skills in multiple areas including: accounting, business, criminal justice, economics, entrepreneurship, finance, financial management, healthcare management, human resources, international business, legal studies, marketing, management and national/corporate security.  Certifications such as the CPA, CMA or CFP exams can be pursued immediately after graduation due to advanced preparation provided in the classrooms. 
Accolades for exemplary academic accomplishments of the College of Business students are given through membership in one of five possible honors societies: Alpha Phi Sigma (Criminal Justice); Eta Sigma Delta (Hospitality Management); Lambda Epsilon Chi (Legal Studies); Sigma Beta Delta (Accounting and Business); or Sigma Nu Tau (Entrepreneurship)
We are excited to announce that Fall 2021, we will be opening a new, state-of-the-art College Business building.  We hope you will visit https://www.husson.edu/campaign to see our virtual groundbreaking and to see the live stream of our construction progress.  The New College of Business Building, joining the Center for Family Business, will create an INNOVATIVE ECOSYSTEM where:
Experiential Learning-based courses will be delivered to educate the best-prepared executives
Simulation ready and 360 degree classrooms will integrate real life experiences for learning
Emotional Intelligence-based workforce development will help our community partners improve recruitment and retention of their employees
Agile Collaboration workspaces will exist for entrepreneurs, students, faculty & industry experts to collaborate & create
Integrated Technology will serve as a connector between classroom learning and the work world, which is integral to Husson's delivery of highly-ranked internships, experiential learning opportunities, and developing cutting-edge simulations.
Faculty office neighborhoods will be created where students can interact regularly with their advisors and faculty of their schools
You can also find out more information about our exciting Interactive Experience Center (IEX Center) at https://www.youtube.com/watch?v=LXkNbMRYl4Q&t=1s
The College of Business is:
the catalyst to advance education, economic development, and careers to sustain Maine and beyond
the provider of professional programs that make Husson University the "University of Choice"
expanding and creating interdisciplinary experiential learning opportunities in and outside of the classroom
emphasizing and growing global connections
College of Business undergraduate and graduate programs are offered at our main location in Bangor as well as at our site in Presque Isle and Online.  We hope you will consider visiting the Husson University locations to determine which is the right fit for you.

Marie Hansen, J.D., Ph. D., SHRM-SCP
Dean
College of Business
Husson University