Jahmal Williams '21, '23G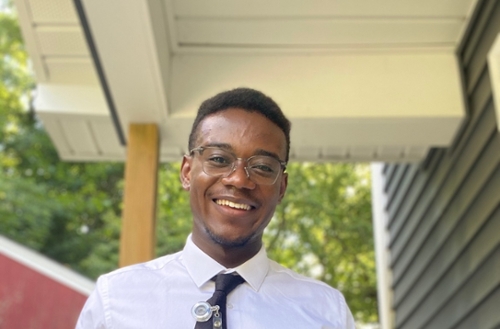 Name: Jahmal Williams '21, '23G
Year of Grad: 6th-year Pharmacy Program
Major: 6-year Pharmacy Program
Hometown: Wingdale, New York
Organizations: President, Rho Chi Honor Society (Pharmacy Honor Society)
Athletics: Men's Soccer
Position: Midfielder
Why did you choose to come to Husson University?
I knew I wanted to be a Pharmacy student and I was trying to decide if I wanted to play soccer or not. Or what school I would attend. I visited two other schools but found out about Husson after Gavin Penny (Husson Men's Soccer Coach) saw me playing soccer at a tournament in New York. I visited the Husson campus and it was extremely cold. But the thing that struck me the most was the people! Other schools saw me as a number rather than an individual. That's a big reason why I chose Husson, the people and the community.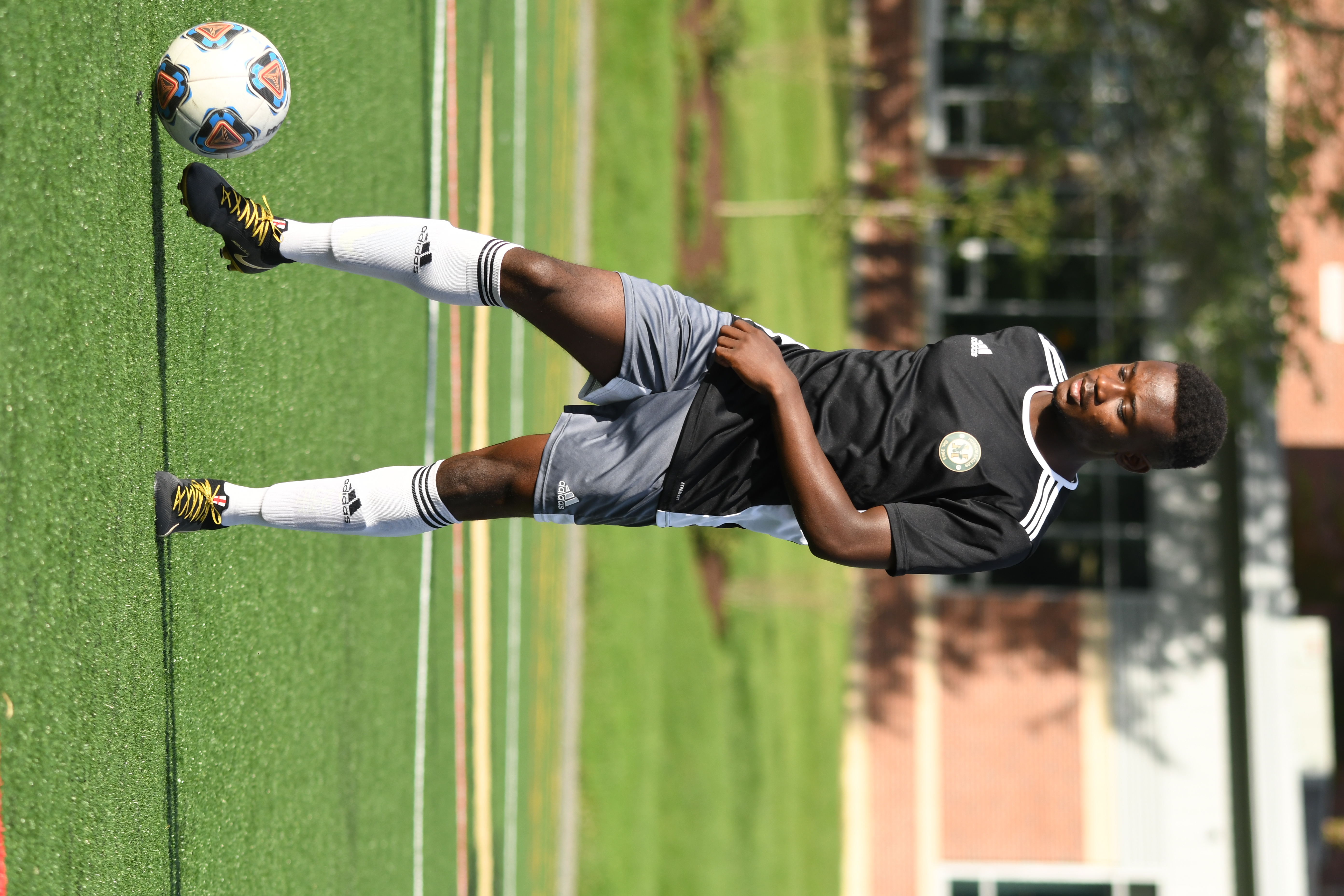 What were your favorite moments at Husson?
There's a bunch. Recently, I was named to the North Atlantic Conference (NAC) 2021 Fall All-Academic Team. Another memorable moment was when Coach texted me after receiving a 4.0 my first semester. He sent me a paragraph-long message of how impressed and proud he was, and that was a great feeling. Within pharmacy, I'm the President of the Rho Chi Society, which is the pharmacy honor society for students in the top 20% of the class. 
How has Husson helped prepare you for your future?
Again, it's really the people here that make the experience great because you're an individual. They focus on your development and the things you need to do in order to be the person you want to be after college, so 100% they helped me. Husson has helped with career development like resumes and CVs, developing me as a better leader and speaker, to learn how to control and command the room. I learned a lot from my professors and being a part of the soccer team.
What do you aspire to do after you graduate from Husson?
When I graduate, I want to get a job in medical affairs. For example, when a big pharmaceutical company creates a drug to come into the market, they have different sectors preparing for the product release. There is a scientific team that originally makes the product or drug. Then comes the study and testing phase with the clinical development team. From there, the media affairs team relays the medical information to the community from the study. I want to do that. I want to be the person that informs the public about the new pharmaceutical drug and what was discovered during the medical studies.
I've told my professors that I would definitely come back in the future to Husson and teach. I think that is a great way to give back.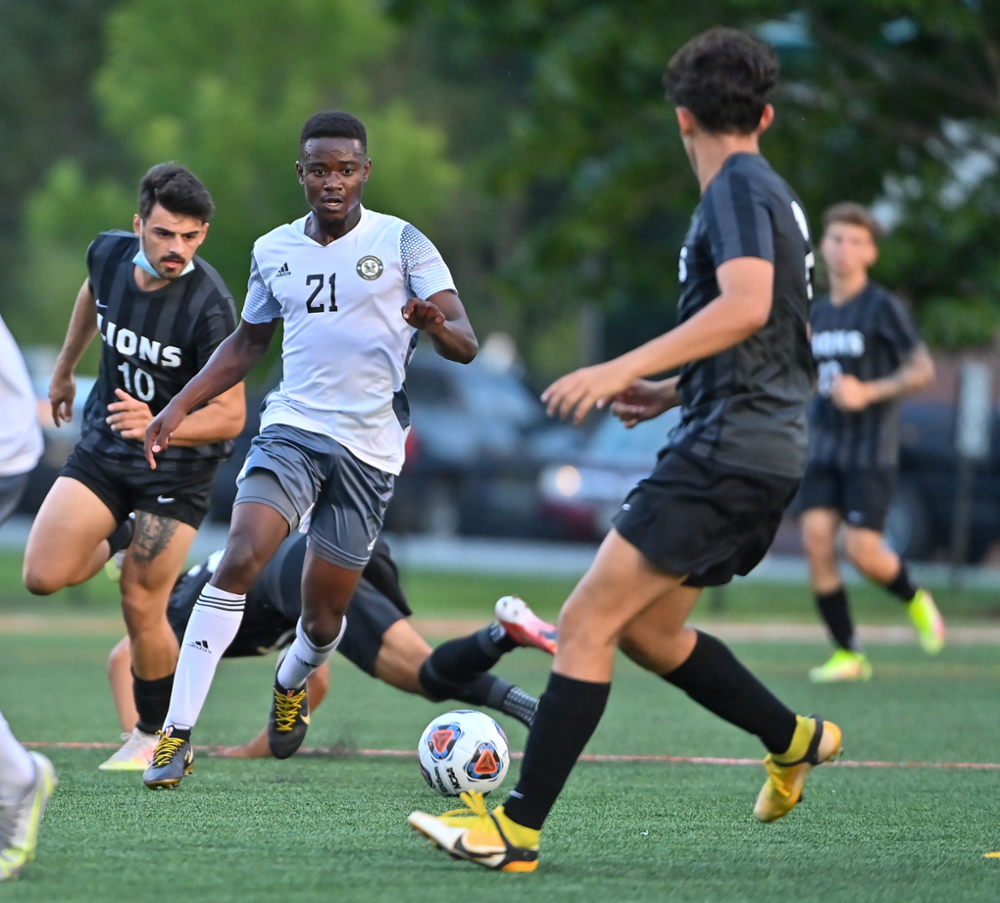 Was there a motivating factor to your success?
I'm a really rare kind of person. I guess nowadays when I sit back and think about it, I'm the first generation of my family to be born in the United States. I'm also the first of my family to move away for school. So for me, I'm here to stay on my mark and do well. For my cousins who are now in college, I get to guide them and help them since I've gone through similar experiences.
What advice would you give to a student preparing for college?
Don't be afraid to talk to people. Everyone is in the same boat and they're feeling the same thing that you're feeling. I mean, at the end of the day, we're all human, so try to put yourself out there!