Tyler Thompson '23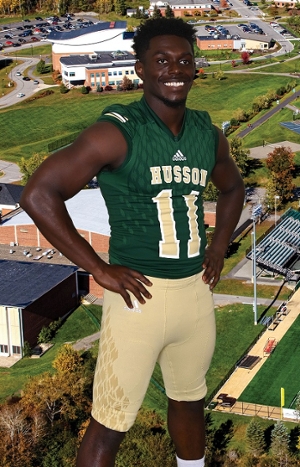 Name: Tyler Thompson
Year of Grad: 2023 (Senior)
Major: Exercise Science
Hometown: Rosedale, New York
Athletics: Football
Position: Wide Receiver
What encouraged you to attend Husson?
The winning culture that athletics has built at Husson was very attractive when choosing a school to attend. The Exercise Science program was also a new and exciting way to learn more about sports and how humans can continuously improve through exercise and training.
How is Husson preparing you for your future? Or, how has Husson helped your growth?
Husson has given me access to professionals who have had success in my fields of interest. The opportunities granted within the community have also allowed me to venture outside of my normal niche and experience different perspectives from my peers and faculty.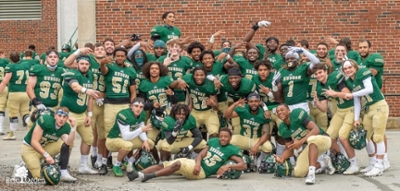 What is an accomplishment that you are most proud of throughout your time at Husson?
My story is still being written, but I am proud of my three consecutive semesters on the Dean's List while being dedicated to my sport and continuing my Resident Assistant role in the dorms.
Being a student-athlete, is there anything memorable that comes to mind from your time participating in sports at Husson?
The Senior Day football game won in the fall of 2019 was one of the most exciting games I have been a part of, as Husson won in a hard-fought overtime game with Salve Regina University.
What are your plans for after graduation?
I plan to stay in the field of athletics as I continue to train myself, others and younger athletes using the information gained through my Exercise Science classes.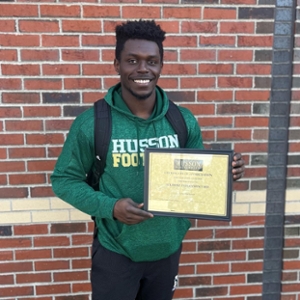 What advice would you give to a student preparing for college?
Come into college with an open mind! Husson is a place where freedoms are accepted, and many opportunities to learn outside the classroom may shape your view of the world for the better in this environment.