João Pedro dos Santos Passoni '22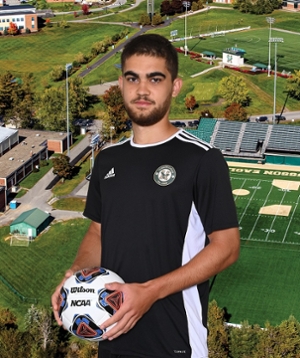 Name: João Pedro dos Santos Passoni
Year of Grad: 2022 
Major: Sports Management
Hometown: São Paulo, Brazil 
Athletics: Men's Soccer
Position: Mid-Fielder
Before coming to Husson, did you know what you wanted to do with your future?
Initially, I was a Business Administration major. It wasn't until coming to Husson and living these new experiences and being involved with athletics that I changed my path to Sports Management. This fits my passion as I've been playing futebol [soccer] since I was five years old.
How is Husson preparing you for your future?
I feel that Husson has provided me with many opportunities that have helped me grow professionally and personally. Being involved on the soccer team, I've had the chance to play multiple positions outside of center back by playing as a midfielder and winger. I've also grown my leadership skills by becoming a leader on the men's soccer team.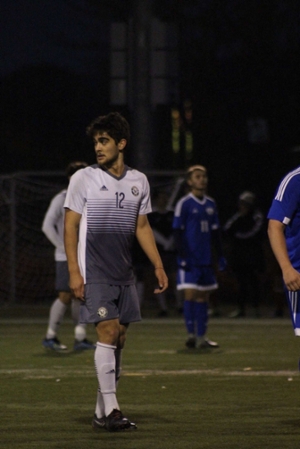 What are your plans for after graduation?
I'm applying for an Optional Practical Training visa. If I get approved, I get to stay in the United States for one extra year to gain some real-life work experience. Since all of my connections are in the local area, I hope to stay in Maine. I'm excited about the opportunity to make more connections as I love the community here.
What is your most memorable moment at Husson?
Soccer season. I came here alone, but soccer helped me a lot. I have this whole team supporting me with everything. Making friends. Most of my friends are from the soccer team. So in the end, I'm not alone. The Husson community has been there for me.
What advice would you give to an incoming student?
Create roots in the Husson community because it helps when you're trying to adapt. Live the experience.
Bio as featured on Husson Eagles: 
2021:
Appeared in 16 games making two starts as a senior
Finished third on the team with nine goals
Recorded two assists and 31 shot attempts
Finished with two game-winning goals and 18 shots on goal
Named to the North Atlantic Conference All-Sportsmanship Team
Named to the North Atlantic Conference Fall All-Academic Team