Allison Kondracki '22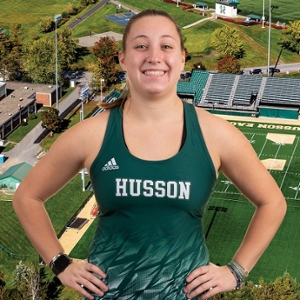 Name: Allison Kondracki '22
Year of Grad: 2022 
Major: Exercise Science
Minors: Behavioral Science and Psychology
Hometown: Cape Cod, Massachusetts
Athletics: Women's Track and Field
- 400-meter hurdles
- Long jump
- Triple jump
What encouraged you to attend Husson?
It was the family atmosphere on campus, especially amongst the track team. I initially had my sights set on this one school in Massachusetts because it had everything I wanted at the time; a track team, a gymnastics team and a Physical Therapy program. My high school gymnastics coach was the one who pushed me to apply to other schools and to consider having more options. When I finally visited the Husson campus for an informal visit, I ran into Coach Goupee (Women's Track Coach) at the gym. Coach asked me how I was doing and welcomed me with open arms. As soon as I left, I said, "this is where I'm going."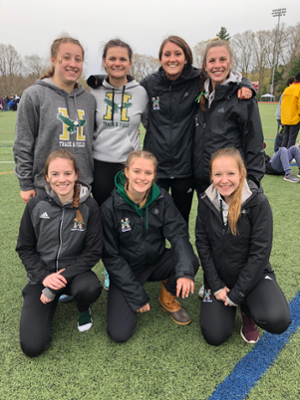 What athletic team(s) were you involved with during your time at Husson?
I'm on the Women's Indoor and Outdoor Track team at Husson. I mainly jump. So I participate in the long jump, triple jump and the 400-meter hurdles. This year, I did Cross Country for the first time as part of being trained for multiple events. It was a challenge as it's a long-distance event, but I'm proud I gave it a go and pushed outside my comfort zone.
Are there any memorable moments during your time at Husson?
Pre-COVID, just opening the door my freshman year and sitting out in the hallway with everyone else and making friends. But the best moments would have to be the spring break trips the track team does every year. We leave as a team and come back as a close family unit. The track team truly is family. At the beginning of the year, I tell my teammates that this team is here to support them if they ever need anything. No matter what happens we are in this together through thick and thin.
What is an accomplishment that you are most proud of throughout your time at Husson?
How much I have grown as a person. When I first started college, I was shy. Now I'm a senior who's ready to lead the team at practice and lead a class discussion. I'm much more confident. Track has helped me because we don't have captains on the team. We have team leaders. Our Coaches are invested in each team member and helping us develop as a leader. We even started a Leadership Council on the team where upperclassmen who are considered team leaders mentor the underclassmen to grow into those leadership roles.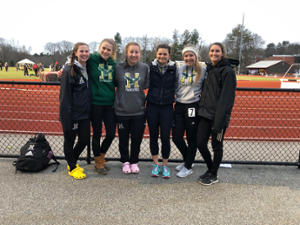 So overall, the growth I've seen in myself over the last couple of years has been immense. I'm proud that I pumped the brakes last year to take care of myself. I could have graduated last year, but I decided to get two minors in Behavioral Science and Psychology because I knew that it would give me a little more direction post-grad.
What do you aspire to do after you graduate from Husson?
That's the million-dollar question. I definitely want to coach. I'm currently a gymnastics coach at the Old Town/Orono YMCA. I cannot picture my life without gymnastics or some form of a sport, and I really just enjoy coaching right now. I'm a certified personal trainer so there are a lot of options. Over the summer, I'm returning to Camp CaPella, a camp for children with disabilities.
What advice would you give to a student preparing for college?
Take every opportunity that you can and keep your options open. Also, don't be afraid to ask for help. That's a piece I have struggled with in the past, but I've learned that I can just go talk to any of the Coaches at any time. There are people who are here to support you no matter what happens. And that was a big step for me to be able to do that. The professors are so willing to help you if you're willing to put the work in.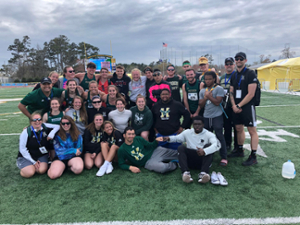 Overall, what's the best part about Husson?
With the professors, you are more than a number. At Husson, they put a face to the name and you don't get that with the big schools.