Alumni Hall of Fame Inductees
Each year the Husson University Alumni Association recognize alumni that engage and inspire others to particiate in serving the Husson community. Each of these indivudals have gone above and beyond to represent the University with the utmost character and humility. 
Plaques honoring Alumni Hall of Fame recipients are displayed prominently in a hallway adjacent to the Campus Center on the ground floor of Peabody Hall on Husson University's campus. 
If you would like to nominate someone to the Alumni Hall of Fame,
2022 Alumni Hall of Fame Inductees
Young Alumna
George Pusey, MBA, MS, OTR/L '12, '13G 
Before coming to Husson, Pusey served with the U.S. Army for four years, including a tour in Iraq. Following his military service, he enrolled at Husson and graduated with a Bachelor of Science in psychology in 2012. One year later, he completed his Master of Science in psychology in 2012. One year later, he completed his Master of Science in occupational therapy (MSOT). During his time at Husson, Pusey was on the Occupational Therapy Advisory Board and served as the student representative on the Board of Trustees. After graduating from Husson, Pusey pursued an MBA at Cornell University. For the past eight years, he has been with the U.S. Department of Veterans Affairs (VA) in various states including Pennsylvania, Montana, and most recently, Houston, Texas. Last year, he was named the interim program director of home-based primary care at VA-Houston and has been serving as an occupational therapist on their team.
Alumni Hall of Fame Inductee 
Roberta Winchell, J.D. '94, '96G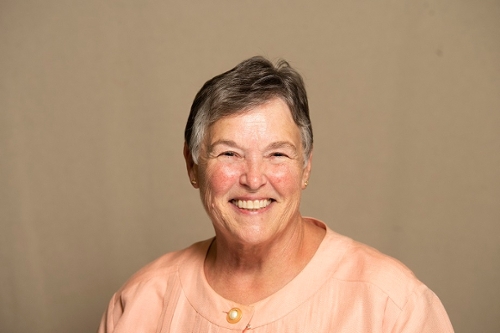 Winchell earned her Bachelor of Science in business administration from Husson in 1994 and her Master of Science in business in 1996. She went on to earn a Juris Doctorate from the University of Maine School of Law. After completing her law degree, Winchell began her own law practice. In 2010, she opened a new practice, Winchell Law & Associates, acting as the firm's principal and managing partner. The Bangor, Maine firm specializes in family law; wills; trusts; estate planning; employment law; businesses and incorporation; and civil litigation.
Outside of her professional duties, Winchell is active within the greater Bangor community. She is an active member of the Maine State Bar Association, the American Bar Association, the Penobscot County Bar Association, and the John W. Ballou Inn of Court. In addition, Winchell has served the community as a member of the Eastern Maine Medical Center Advisory Board, the Acadia Hospital Advisory Board, the Eastern Maine Community College Foundation Board, the Husson University Alumni Board, the New Hope Hospice Board of Directors, the Junior League of Bangor, and the Ronald McDonald House. She has also been the past chair of the Salvation Army and the Bangor Museum and Center for History.
Alumni Hall of Fame Inductee 
Errol James '74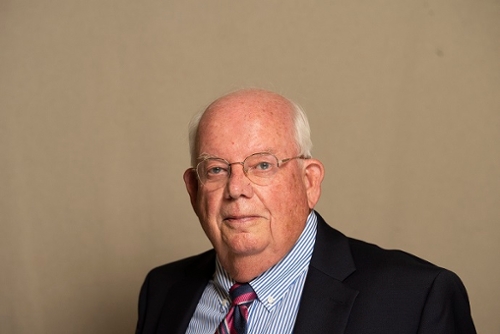 James earned his Bachelor of Science in accounting from Husson in 1974, after serving three years in Vietnam and Germany in the United States Army. Immediately following graduation, he began working for Allmerica Financial Insurance Corporation as a senior financial and IT auditor. In 1977, he continued his education and earned a Master of Business Administration (MBA) from Nichols College. In 1977, he joined Deloitte in Boston as a senior management consultant and became partner-in-charge of Deloitte's Management Advisory Services' practice for New England. After 11 years at Deloitte, he moved to Computer Sciences Corporation (CSC), an organization that provides business and IT services worldwide, and became CSC Consulting's managing partner and Communications Industry Services Group's CEO until 1998. Following his work at CSC, James worked at SRA International Inc. as their commercial sector president and corporate senior vice president. In this position, he led the turnaround of their consulting business. From 2000-2009, he was a principal at Radius Capital Partners and partner for Strategic Ventures, LLC where he leveraged his experience in acquisitions, divestitures, and turnarounds to create value for professional services companies. In 2010, he became the president of Trigent Software, Inc., where he developed a strategic plan and repositioned their U.S. and India-based business. In 2011, he started his own firm, SoundView Partners, where he served as the organization's managing partner until he retired. He has served on several boards throughout his career.
Presidential Outstanding Service Award
Cornelius "Tony" Cerbone '72 and Dottie Tammaro Cerbone '66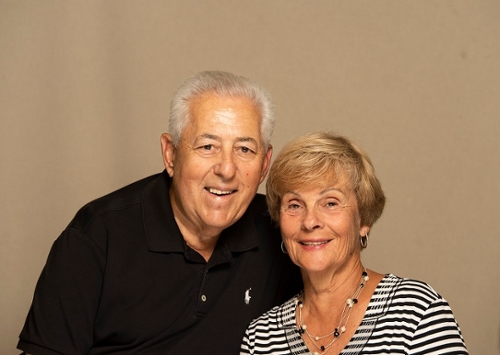 Tony Cerbone graduated with a Bachelor of Science in business education in 1976 from Husson. He was a member of Tau Kappa Epsilon Fraternity. Before entering into the banking field, Tony served in the U.S. Air Force at Dow Air Force Base. He also worked in the automobile business in the Bangor, Maine area for 18 years. In 1989, Tony opened Pro Golf Discount in Bangor, which he managed and operated until 2005. He also served on the board of the Penobscot Valley Country Club for two years. 
In August of 2005, he began working for Merrill Bank as a mortgage originator. Within two years, he was transferred to the Brewer branch as a consumer leader. By the end of 2007, Tony was promoted to manager of the Merrill Bank branch in Brewer. He retired from People's United Bank (formerly Merrill Bank) in January of 2012.
Dorothy "Dottie" Cerbone '66, was born and raised in Baileyville, Maine and graduated from Woodland High School. In 1966, she graduated from Husson with a Liberal Secretarial Diploma. Following graduation, she remained in Bangor and Brewer. Dottie has been a member and past-president of the Husson Alumni Board. She has served on many of the Board's committees and co-chaired the University's golf tournament with her husband. She is a member and past-president of Patawa Club, a local woman's community service organization focused on various community action programs such as feeding the homeless, children's programs, and clothing drives. Dottie is a member of the Bangor Woman's Gold Association at the Bangor Municipal Golf Course. Professionally, she was recruited to work for Jim Doughty, former superintendent of Bangor Schools, to assist him in overseeing Husson's education department. In April of 2022, she retired from her part-time position at Vance Gray Wealth Management.
Honorary Alumnus
Lambros Karris, Ed.D.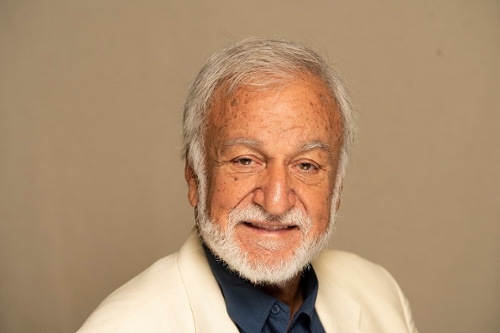 Karris immigrated to the U.S. from Thessaloniki, Greece in 1963 when he was eighteen-years-old. He pursued his dreams and became a professor of psychology when he was only 24. For the next 38 years, he was a faculty member at Husson University.
His extensive education includes a Bachelor of Arts in psychology from Merrimack College in 1968. The next year, Karris completed a Master of Arts in psychology from the University of Texas, at El Paso (UTEP). In 1975, he earned his Doctor of Education (Ed.D.) degree with a concentration in psychology from the University of Maine in Orono. Following up on this educational achievement, Karris became a State of Maine licensed psychologist in 1976.
After working in Husson University's Department of Psychology from 1969 to 2007, Karris was named professor emeritus. During his tenure, he helped establish the psychology department at the University. He helped Husson transform from being a college to a university. In fact, he was the master of ceremonies at the event marking this change in the University's status.
More recently, Karris served as a member of the Campaign Steering Committee for the University's Shaping our Future Comprehensive Campaign. This fundraising effort raised more than $38 million to help provide endowment support, scholarships, annual gifts and the resources needed to create Harold Alfond Hall. All of these initiatives significantly enriched the educational opportunities available to Husson students.
Karris took up sailing in the 1980's. Outside of his professional psychology career, Lambros is a licensed pilot, a United States Coast Guard (USCG) licensed master mariner and a transatlantic sailor. His USCG license enables him to serve as a Captain on a merchant vessel.
After having sailed across the Atlantic in 1985 in a 40-foot sailboat called the Salonica, Karris now offers chartered cruises of Greece on his sailing yacht, Alexandros. During the winter months for the past 15 years, Karris has sailed his boat, Lathia, in Florida and the Bahamas.
2021 Alumni Hall of Fame Inductees
Young Alumna: Kasey Mehuren-Kimmel '09 
Alumni Hall of Fame Inductees: Allen L'Italien, BSN, RN, OCN '88 & Tim Cabral '90
Presidential Outstanding Service Award: Dan Hutchins '83
Honorary Alumni: Tom and Mary Martz
2019 Alumni Hall of Fame Inductees
Young Alumna: Michelle Montgomery, DO '11
Alumni Hall of Fame Inductees: Albert Allen '86 & Karen Clements, BSN, MSB, MHCDS '04
Honorary Alumnus: Dewey Martin
2018 Alumni Hall of Fame Inductees
Young Alumna: Jaclyn Fish '05
Alumni Hall of Fame Inductees: Randal Wadleigh '87 & Susith Wijetunga '93
Honorary Alumnus: Bruce MacGregor
2017 Alumni Hall of Fame Inductees
Young Alumna: Jamie Jackson '02
Alumni Hall of Fame Inductees: Stephen Jacobs '68 & Tracey Whitten '92
Honorary Alumnus: Arlene Clifford
2016 Alumni Hall of Fame Inductees
Young Alumna: Joseph Visciano '12
Alumni Hall of Fame Inductees: Renee Bishop '89 & Jay Darling '94
Presidential Medal of Honor: Carol Kanar
2015 Alumni Hall of Fame Inductees
Young Alumna: Will Taylor '99
Alumni Hall of Fame Inductees: Peter Higgins '69 & Jethro Pease '70
Honorary Alumnus: Bill Read
2014 Alumni Hall of Fame Inductees
Young Alumna: Tami Hilton '98
Alumni Hall of Fame Inductees: William Goodwin '63 & Robert Merowitz '72
Honorary Alumnus: Bette Grant
2013 Alumni Hall of Fame Inductees
Young Alumna: Theodore Towne '96
Alumni Hall of Fame Inductees: Sidney Snow '76 & Mark Clark '78
Honorary Alumnus: Susan Carlisle