Alumni Hall of Fame Inductees 2019
2019 Alumni Hall of Fame Inductees
Dewey Martin, CPA, Michelle O. Montgomery, DO '11, Albert Allen, CPA '86, Karen Clements, RN '04G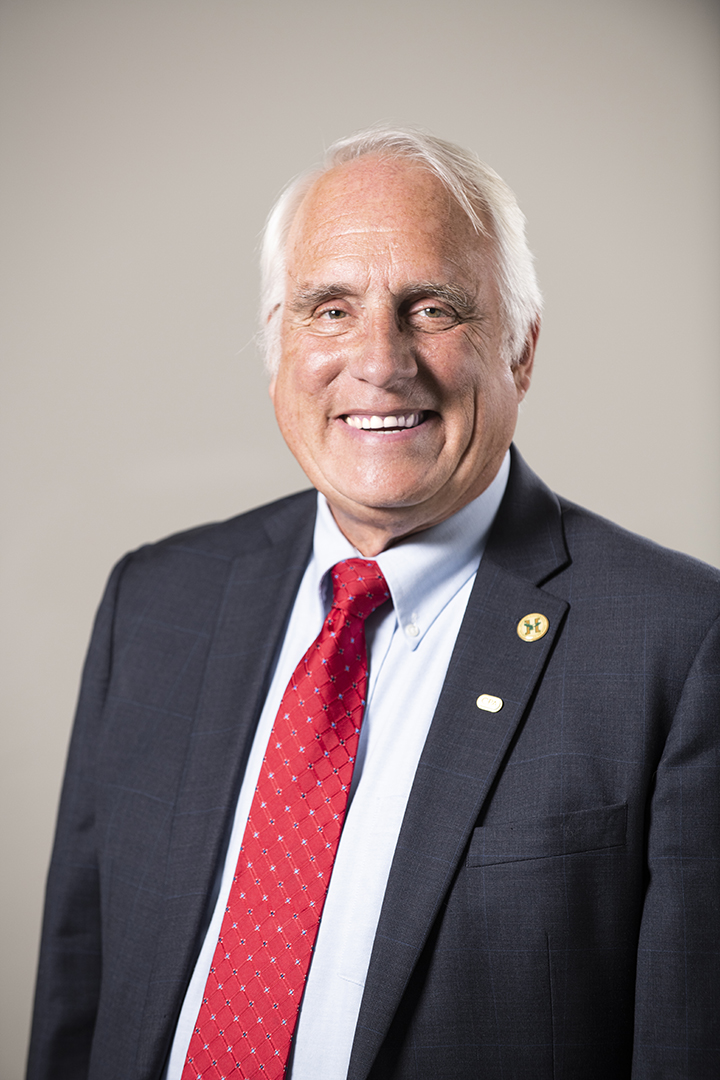 Dewey Martin, CPA - (Honorary Alumnus inductee) With a bachelor's degree in Accounting and a master's Degree in Taxation, Dewey is both a Certified Public Accountant and a Certified Management Accountant. He has worked for two of the largest accounting firms in the world, most recently as a manager at PricewaterhouseCoopers in Boston. He is currently the sole owner of a public accounting practice, helping many small business and personal clients. Dewey was a full-time faculty member at Husson for 39 years and loved every minute in the classroom, right up until his retirement in May 2019. He is a member of many professional organizations and has been recognized as the Accountant Advocate of the Year for Maine and New England by the Small Business Administration. Additionally, the Maine Society of CPAs presented him with their Public Service Award, and the Hampden Business Association named him the Businessperson of the Year for 2011. He is a past president of the Maine Society of CPAs and a long-term member of the Guardian Advisory Council for Maine in the National Federation of Independent Business. Dewey has testified before the Senate Finance Committee and House Ways and Means Committee in Washington, DC on small business tax reform. Dewey's commitment to the University and his dedication to the success of each of his students has been inspirational and transformational in their lives. He is the epitome of an outstanding educator and mentor. Dewey has been a foundational member of the Husson community and his impact on the institution will never be forgotten.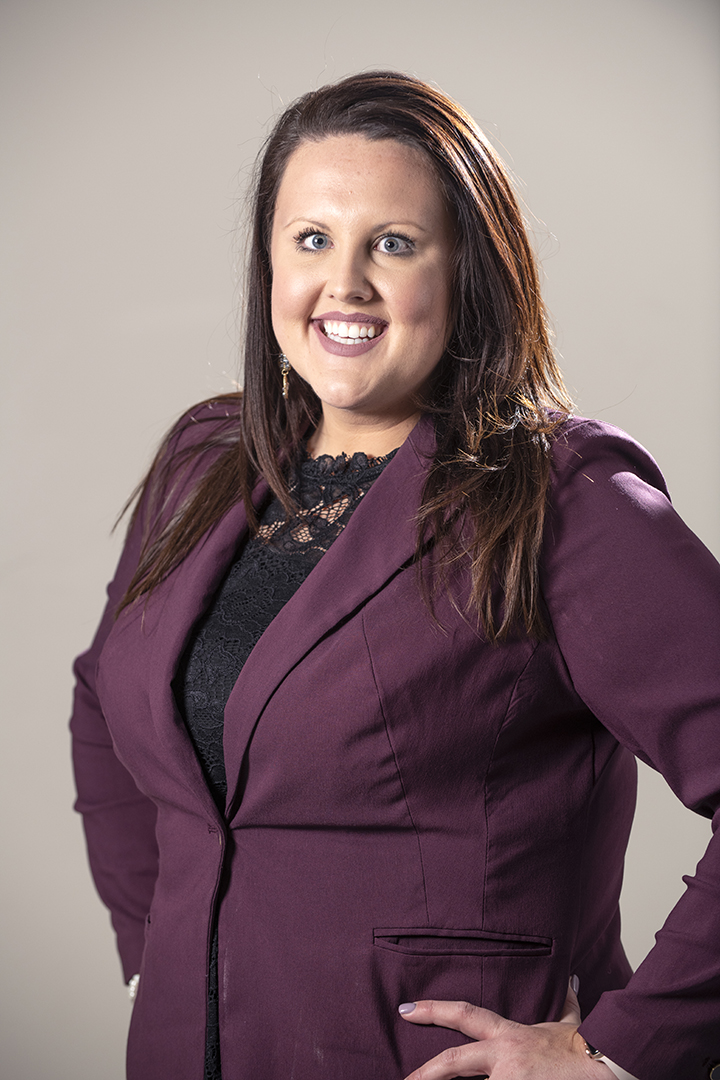 Michelle O. Montgomery, DO '11 - (Young Alumna Inductee) A Northern Maine native, Michelle​ Osgood Montgomery's love for medicine began after attending a health career exploration camp hosted by the local hospital. She began working as a CNA at a nursing home while attending Husson and eventually became an Emergency Department Technician. Michelle earned dual bachelor's degrees in Biology and Chemistry, with a minor in Mathematics, from Husson in 2011. She furthered her education at Lincoln Memorial University-DeBusk College of Osteopathic Medicine in Tennessee to earn her Doctor of Osteopathic Medicine in 2017. While enrolled, she was honored with the Student of the Year Award for the Class of 2017. Following the completion of her doctoral program, Michelle married Reed Montgomery, whom she met at Husson, and became a Resident Physician in Obstetrics and Gynecology at Advocate Aurora Health Care in Milwaukee, Wisconsin, where she currently resides and practices. She is proud to have earned the Intern of the Year Award as well as the Distinguished Research Award for her exciting new data on family-centered cesarean deliveries. She is also the proud dog mom to Acadia, a blue Great Dane puppy.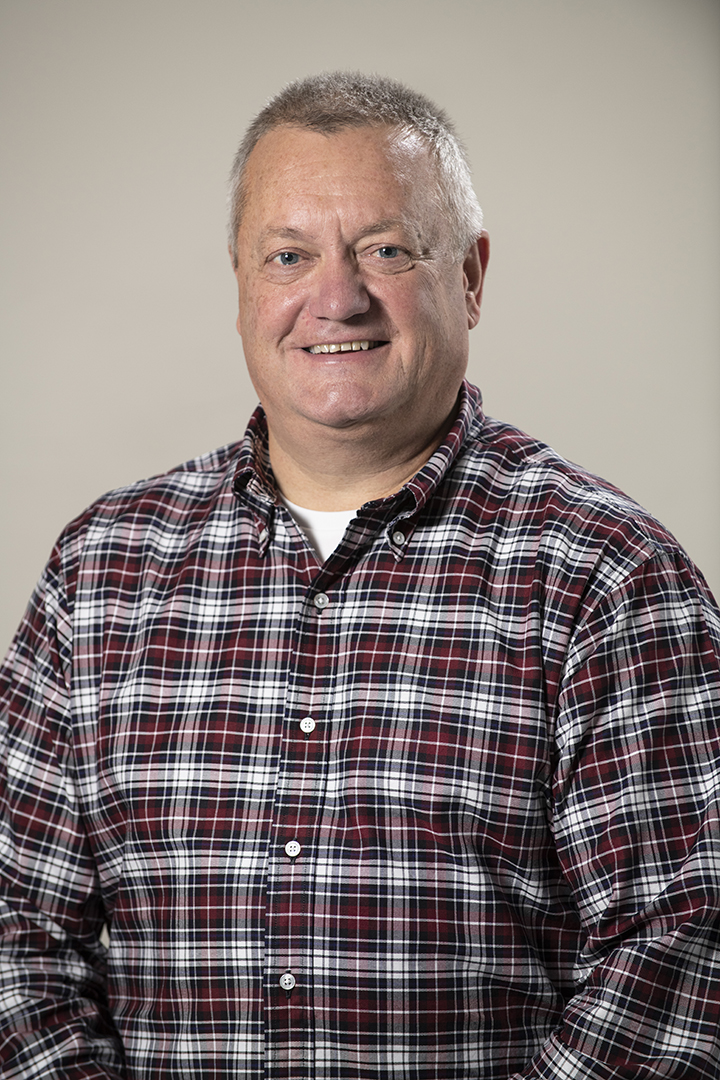 Albert Allen, CPA '86 -  Albert Allen is a Certified Public Accountant in the State of Maine and earned his bachelor's degree in Public Accounting from Husson in 1986. Following graduation, he worked in the audit division for the international CPA firm Arthur Andersen, in Boston. He continued his career by working in various manufacturing firms in executive finance management, including as Vice President and CFO of ZF Lemforder's North American Operations Division and Manager of Corporate Finance at Pioneer Plastics. In 1995, Albert and two partners started ABM Mechanical, Inc., a mechanical contracting firm, in Bangor, Maine.  In 2005, he joined ABM Mechanical full time as a part-owner, Vice President and Chief Financial Officer.  ABM is the second-largest mechanical firm in the State of Maine with 150 employees and a footprint from Kittery to Fort Kent. Mr. Allen is responsible for the administrative, financial, information technology, human relations and legal functions. He and his wife Denise reside in Hermon and have three sons, Josh, Christopher '17, and Mathew, a current Husson student.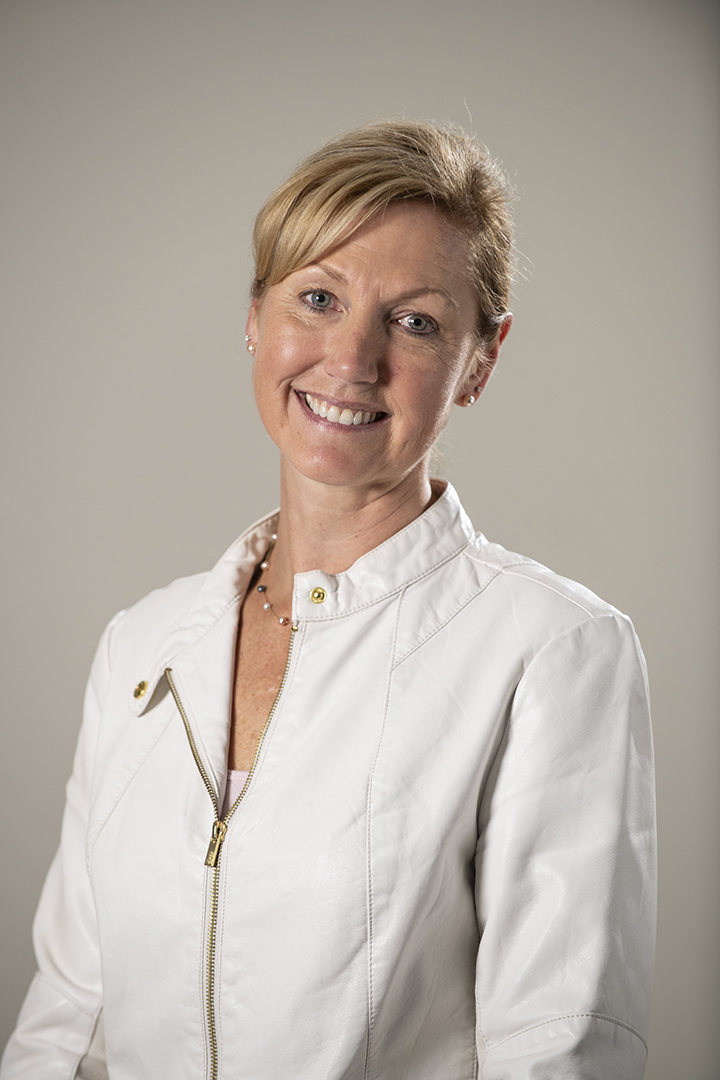 Karen Clements, RN '04G Karen Clements has been the Chief Nursing Officer of Dartmouth-Hitchcock (D-H) since June of 2016. She joined D-H in July of 2013 and has held several pivotal roles within the medical center, focusing on quality, patient and staff engagement and elevating the role of the nurse leader. Karen is a Fellow of the American College of Healthcare Executives and is the current Regent for New Hampshire and the past president of the Northern New England Chapter.  She also serves the community as the past president of the Lebanon-RiversideRotary Club. Before coming to D-H, Karen worked with Eastern Maine Healthcare Systems (EMHS) in Bangor, Maine for 23 years. Initially, she worked with Eastern Maine Medical Center as the Nurse manager of the Emergency Department, Trauma and Urgent Care, then as the administrative director of several service lines to include: Emergency, Trauma, LifeFlight, ICU, Telemedicine, and Inpatient/Outpatient Rehabilitation. During her final three years at EMHS, Karen was the Chief Nursing Officer/VP of Patient Care Services of The Acadia Hospital. Karen proudly served in the U.S. Army Nurse Corps from 1988-1999. She graduated from University of Maine's School of Nursing with her BSN, Husson University with her Master of Business Administration in 2004, and Dartmouth College with a Master of Healthcare Delivery Science. She lives in Claremont, New Hampshire with her husband, Peter. They are very busy with their four children, Kayle, Jonathan, Ava, Gillian and her new granddaughter, Kenley Fay. In her free time, Karen enjoys cooking, traveling, and many outdoor activities with her friends and family.
---