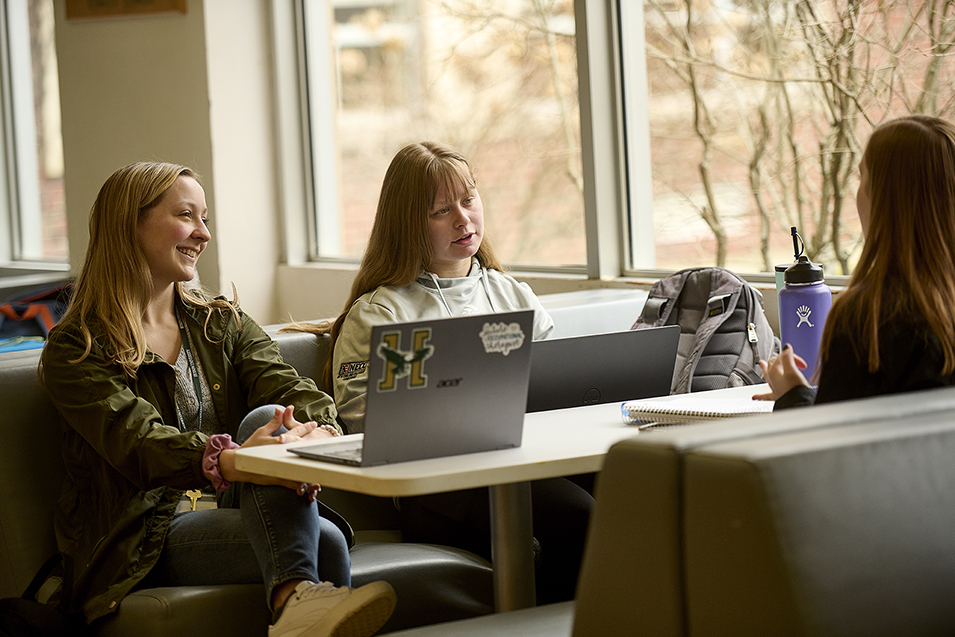 No matter how you choose to visit us, we look forward to showing you the exciting opportunities that await you at Husson!
Visit Husson!
The best way to find out if Husson is right for you is by visiting our campus​ ​and talking with members of our friendly community. We offer​ ​customized​ t​ours for schools, students and families,​ ​a wide range of campus events throughout the year, and more.
No matter how you choose to visit us, we look forward to showing you the exciting opportunities that await you at Husson!
Schedule a Visit
Take a Virtual Tour
Meet Your Admissions Counselor
Here's How to Get Started
Step 1
Apply
Apply using the Common Application or the Husson admissions application found here.
Application Checklist:
Completed Application
$40 Application Fee
Current High School Transcript or official, final High School Transcript if graduated
One letter of recommendation
Essay of 250 words or more that describes your career goals and objectives
Step 2
Make a Financial Plan
For tuition, room  & board fees, please follow this link.
Merit scholarships will be determined at the time of acceptance and no additional applications are required to qualify.  
File the FAFSA at fafsa.gov and use Husson's school code: 002043. The priority deadline for financial aid is April 15.
For more information about Financial Aid, follow this link.
Step 3
Save the Date
Attend one of our Accepted Student Days. Attending this program will give you the reassurance that Husson is where you want to call home while earning your college degree.
More information about these events, as well as registration information can be found here.
Tell Me More
Transfer Admissions
Whether you're transitioning from another institution or seeking to expand your horizons, Husson's comprehensive transfer credit evaluation ensures that your hard-earned credits are recognized and applied toward your chosen degree program.
Experience the Husson Advantage
Flexible. Our flexible course schedules, full-time and part-time tracks, multiple locations and online learning options make it possible for you to earn your degree with the flexibility you need as a working professional.
Affordable. Husson has the lowest price of any NECHE accredited private college or university in Maine, earning a place on The College Database's list of Top Maine Colleges with the Highest Financial Return on Investment.
Experienced Faculty. Courses are taught by faculty with direct field experience, meaning you'll learn from faculty who are not only skilled educators but know what it takes to excel in the workplace.
Career Services. From day one, our experienced Career Services professionals will advise you throughout your path to success in your chosen field.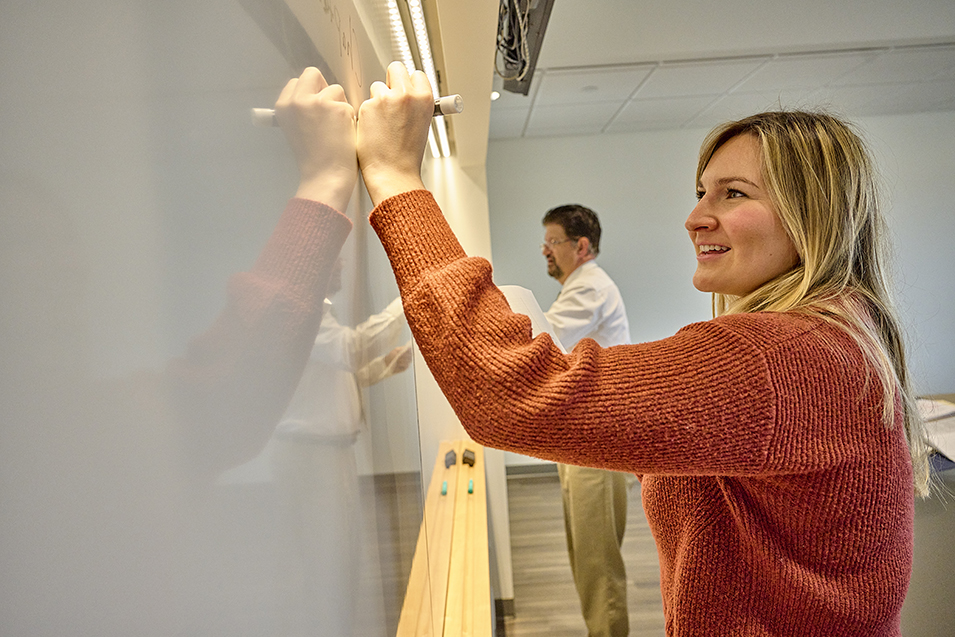 No matter which advanced degree you're interested in pursuing, Husson provides tailored solutions to meet your education needs and career goals -- all in an environment designed to bring out the best in you.
Husson University is test optional and will not require the submission of SAT or ACT scores to apply for admission. Please follow this link for additional information.
Student Testimonials
Hear it from Eagles
Get to know Husson from those who know it best - our students! You'll quickly find that we welcome people from all walks of life and that Eagles would choose Husson over and over again.