Commencement 2021
When: Saturday, May 8, 2021 at 10 a.m and 2 p.m.
Where: Winkin Sports Complex, Bangor campus
Details: At 10 a.m., there will be a Commencement ceremony for students who have completed master's degrees, doctoral degrees and/or graduate certificates. Later that day, at 2 p.m., there will be a Commencement ceremony for all undergraduate students.

Livestream: Please check back for a link to the livestream
Frequently Asked Questions
A Message to the Class of 2021 and the Husson University Community
Dear Students,
March has arrived and there's good news on the horizon. Every day the number of people who have received the COVID-19 vaccine increases. While our state and our nation are moving in the right direction, this is no time to become complacent. All of us must continue to be vigilant to be sure the pandemic ends. I encourage all of you to get vaccinated at your earliest possible opportunity. In a recent speech, President Biden announced that all state, local, and tribal governments have been directed to open up COVID-19 vaccination appointments to all American adults by May 1.
If you are a student who received a vaccination, please share that information with our Wellness Center. This will allow us to understand how much of the campus is protected from COVID-19. As always, all medical records are strictly confidential.
In an effort to prevent community spread, indoor events are currently capped at 50 people while outdoor events are limited to 100 people. These restrictions are about to be relaxed. Governor Mills recently announced that effective March 26; the capacity limit for indoor gatherings will increase to 50% of the venue's available seating while outdoor venues will increase to 75%. In light of this change, Husson has reconsidered our plans for commencement.
At this point, the Cross Insurance Center isn't available as it is serving as a community vaccination clinic location during the entire month of May. After investigating a variety of alternatives, we have decided to hold some more traditional Commencement ceremonies outdoors on Saturday, May 8, 2021 in the Winkin Sports Complex here on our Bangor campus.
Current plans call for two ceremonies. At 10 a.m., there will be a Commencement ceremony for students who have completed master's degrees, doctoral degrees and/or graduate certificates. Later that day, at 2 p.m., there will be a Commencement ceremony for all undergraduate students.
Each student will be given two tickets for guests. All guests and graduating students will need to wear masks. Additionally, guests will be required to sit in assigned seats to facilitate social distancing and support contact tracing, should it be necessary later. The ceremony will also be live-streamed to allow additional family and friends to watch the proceedings.
Due to CDC guidelines there will be attendance limitations.  All students will have the opportunity to cross the stage in full regalia. The regalia ordering deadline at the bookstore is March 31. This will be the only opportunity to order for students completing their degree requirements for this year.
Summer 2021 graduates petitioning for early participation will not be able to order until after petitions are approved, beginning in early April. Honor cords will not be shipped with regalia. They will be distributed at department award ceremonies and at Commencement events. All questions about regalia can be directed to the Husson Bookstore at 0884mgr@follett.com.
If you are not graduating this year, we encourage you to discuss your plans with your advisor to return to campus in the fall. Now is the time to start thinking about housing and class registrations. If you are interested in living on campus this fall, make sure you send in your housing intent form and roommate matching form by Friday, March 26. They're both available on the Husson MyHousing portal.
While we don't have a crystal ball, we are all trusting that the fall will prove to be a more "normal" time on campus. We're all looking forward to an active semester that includes sports, Homecoming and the grand opening of our new College of Business building.
This year has certainly been unlike any in Husson's history. Your support and cooperation have allowed us to continue to offer in-person classes on our Bangor campus, even as we delivered education through alternative formats that provided students with the opportunity to continue their course work.
In a few months, the spring semester will conclude. Let's finish strong by continuing to keep our campus community healthy. Thank you for doing your part. Together, we can make COVID-19 history here at Husson University. 
Sincerely,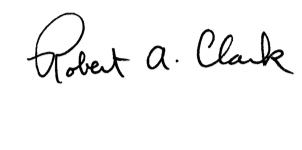 Robert A. Clark, Ph.D., CFA
President
Husson University