Since our founding in 1898, Husson University has transformed students' lives. We do this by inspiring and preparing students for professional careers in current and emerging fields as part of an education informed by the sciences and humanities.
We have a long-standing commitment to extraordinary teaching and experiential learning. Our students learn hands-on in all of our programs in the areas of business, legal studies, communications, education, health, pharmacy, science and humanities, and technology.
We're also committed to ensuring that a Husson degree remains accessible to our students. Our careful stewardship of university resources has enabled us to remain the lowest-priced private university accredited by the New England Commission of Higher Education in Maine.
Husson has helped thousands of students to benefit from the transformative power of education. We're committed to making the strategic decisions now that will allow us to continue transforming lives well into the future.
History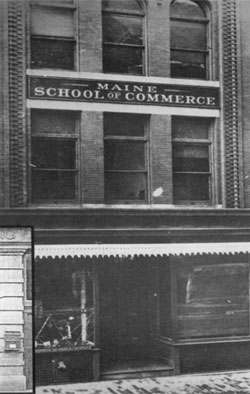 Since 1898, Husson has been educating Maine's leaders. Originally preparing students for commerce, teaching and telegraphy, Husson came of age in 1953, when the State enacted legislation authorizing Husson to grant Bachelor of Science degrees. In the sixties, Husson purchased a dairy farm, cleaned it up, and built a beautiful campus. In 1981, the College established the Husson College/Eastern Maine Medical Center Baccalaureate School of Nursing. Today, Husson offers numerous undergraduate degrees and many innovative advanced degree programs, as well as a diverse selection of core science and humanities courses and programs. On October 11, 2008, Husson became a University, but it still continues to maintain its small college feel.
Today, Husson graduates hold leadership positions all over the country and the world.
Vision
Husson is a University of choice for premier professional programs where students succeed, experiential learning is championed and global engagement is emphasized.
Mission
Husson University seeks to inspire and prepare students for professional careers in current and emerging fields through professional programs informed by the sciences and humanities.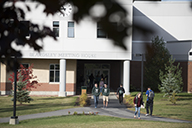 Senior Leadership
Communications/Public Affairs