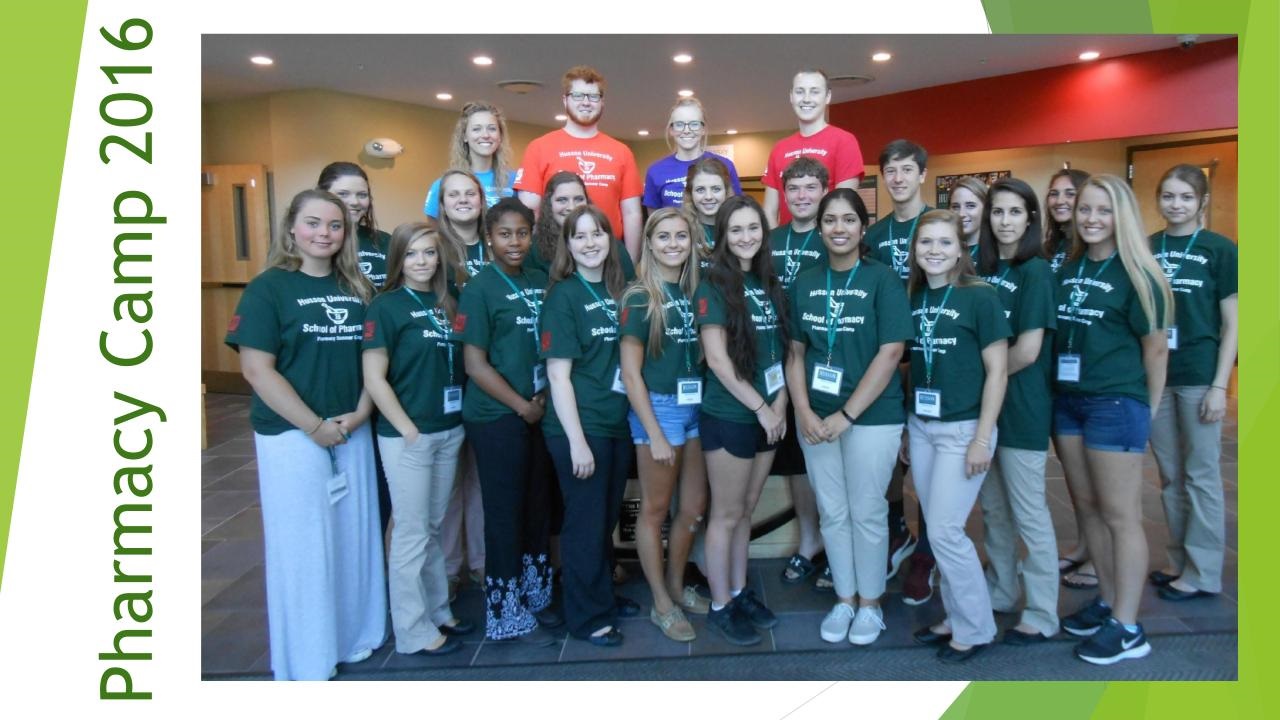 We are pleased to announce that the 8th Annual Husson University School of Pharmacy Summer Camp will be held on July 24-26, 2017. To be eligible, high school students must be juniors or seniors during the 2017-2018 academic-year and have an interest in pursuing a career in pharmacy. The total cost of the three-day camp is covered by a diversity scholarship funded through Walgreens Corporation (this scholarship does not include any travel expenses to and from Bangor, Maine).
Application deadline (by email or regular mail) is April 3, 2017. The final selection of up to 20 high school camp participants will be made the week of May 1, 2017 and those selected will be notified by May 12, 2017. 
Applications for Pharmacy Camp is now closed.
Name

Phone and Email
Address
Elizabeth Roboul
Administrative Assistant to the Dean, School of Pharmacy

207.941.7163
roboule@husson.edu
333H Peabody Hall
Husson University
1 College Circle
Bangor, Maine 04401