Learn how to help people pursue and achieve their personal financial goals.
Online Financial Planning Degree
Bachelor of Science
The world of financial planning and wealth management can be complicated and overwhelming. Financial planners guide people through this confusing world and help them to invest, plan for retirement, understand taxes and much more. Between the complicated nature of this field and a growing number of people seeking financial planning assistance, it's no wonder the job outlook for personal financial advisors is so positive.
Husson University's fully online Bachelor of Science (BS) in Financial Planning degree program will prepare you to be an expert financial planner and to help people achieve their long- and short-term financial goals. Learn why Husson is a great place to earn your online financial planning degree!
Prepare for a career as an Financial Planner
Flexible online accounting courses with 24/7 access
7-week courses
Accredited by IACBE
Transfer up to 90 credits
Prepare to pass your CFP exam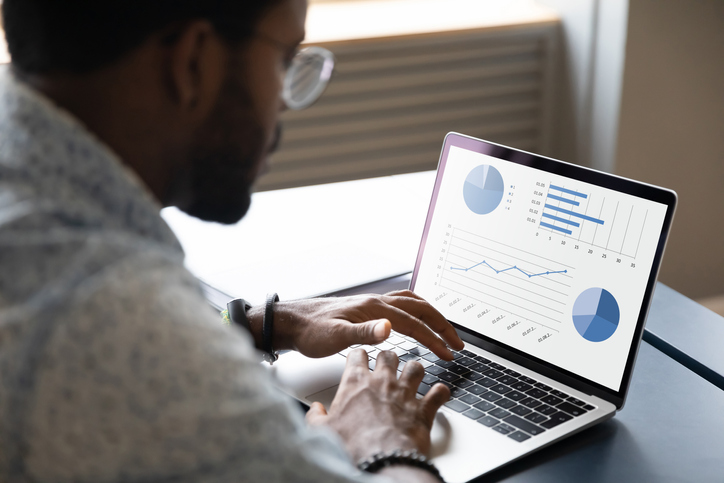 Our online Bachelor's in Financial Planning classes are taught by expert faculty. While in this program, you'll take foundational business courses as well as financial planning courses that cover taxes, investing, personal financial planning, risk management, estate planning and more. These courses, along with an array of online student support resources, are available 24/7, flexible and designed to fit the working professional's schedule.
This undergraduate financial planning degree program is part of Husson University's College of Business, one of the top business schools in Maine and northern New England. In addition to providing you with a solid foundation in business, this program will prepare to take the Certified Financial Planner® (CFP®) certification exam. CFP® certification is the gold standard for demonstrating professional competency as a financial planner.
*Based on a student transferring in between 60-90 credits **Rate effective May 1, 2022. All rates subject to change. Please see Cost and Aid for more information.
Career Outlook
Job Growth. The Bureau of Labor Statistics (BLS) projects employment for personal financial advisors to increase by 15% from 2021 to 2031. This growth rate is considered much faster than the average growth rate of all other occupations.
Median Salary. According to the BLS, the national median salary for personal financial advisors was $94,170 in 2021.
Diverse Opportunities. A financial planning degree from Husson University will prepare you for a variety of career opportunities in business and finance. With a Bachelor of Science in Financial Planning, you can become a personal financial advisor, risk analyst, wealth management advisor, investment advisor, corporate analyst and much more.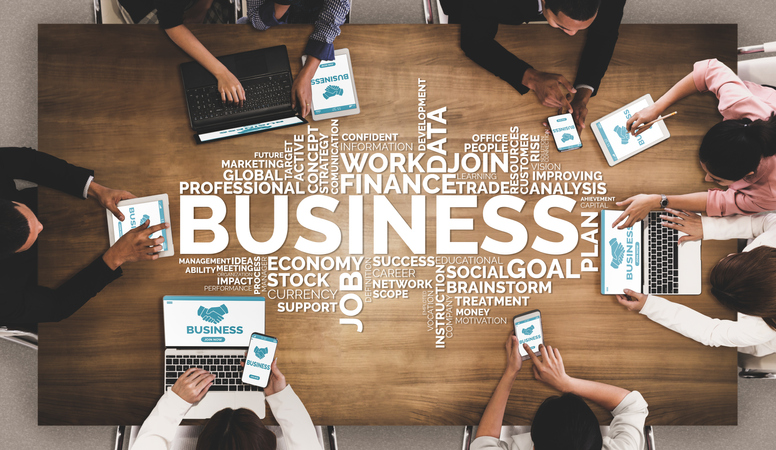 Read Our Latest Blog
Business Buzzwords and Corporate Lingo You Must Eliminate (and What to Say Instead)
Read More
Courses you will take: 
The online Bachelor of Science (BS) in Financial Planning degree program requires you to earn a minimum of 121 credits. Transfer students must complete a minimum of 30 credits at Husson University. At least 15 credits must be earned through Husson University College of Business courses.
While in this program, you'll take courses in financial planning, risk management, retirement planning, investing, taxation, estate planning and more. Reach out today if you'd like more information or if you'd like to speak to an enrollment counselor.
Curriculum
BA 211 Microeconomics (3 credits)
BA 212 Macroeconomics (3 credits)
BA 302 Business Ethics (3 credits)
EH 105 College Writing (3 credits)
HE 114 Husson Experience and Building Professional Skills (3 credits)
MS 132 Probability and Statistics (3 credits)
PY 111 General Psychology (3 credits)
Fine Arts Elective (3 credits)
Foreign Culture and Conversation Elective (3 credits)
Historical Elective (3 credits)
Humanities Elective (3 credits)
Lab Science Elective (must also qualify as a sustainability elective) (3-4 credits)
Literature Elective (3 credits)
Math I Elective (4 credits)
Philosophical Elective (3 credits)
AC 121 Principles of Accounting I (3 credits)
AC 211 Managerial Accounting (3 credits)
BA 101 Introduction to Business (3 credits)
BA 201 Business Law I (3 credits)
BA 202 Business Law II (3 credits)
BA 310 Organization and Management (3 credits)
BA 311 Human Resource Management (3 credits)
BA 351 Internship (3 credits)
BA 362 Financial Management (3 credits)
BA 401 Managerial Economics (3 credits)
BA 411 Organizational Behavior (3 credits)
BA 490 International Business (3 credits)
CM 100 Speech (3 credits)
IT 214 Spreadsheet Concepts and Applications (3 credits)
MK 220 Marketing Fundamentals (3 credits)
AC 122 Principles of Accounting II (3 credits)
AC 441 Federal Taxation I (3 credits)
AC 442 Federal Taxation II (3 credits)
BA 271 Risk Management (3 credits)
BA 344 Personal Financial Planning (3 credits)
BA 364 Corporate Options and Structure (3 credits)
BA 460 Investments: Stocks and Mutual Funds (3 credits)
BA 466 Investments: Bonds and Derivatives (3 credits)
BA 481 Benefits and Estate Planning (3 credits)
BA 486 Financial Plan Development (3 credits)
Open Elective (3 credits)