Why We Need More Diversity in Nursing
Published on: July 12, 2023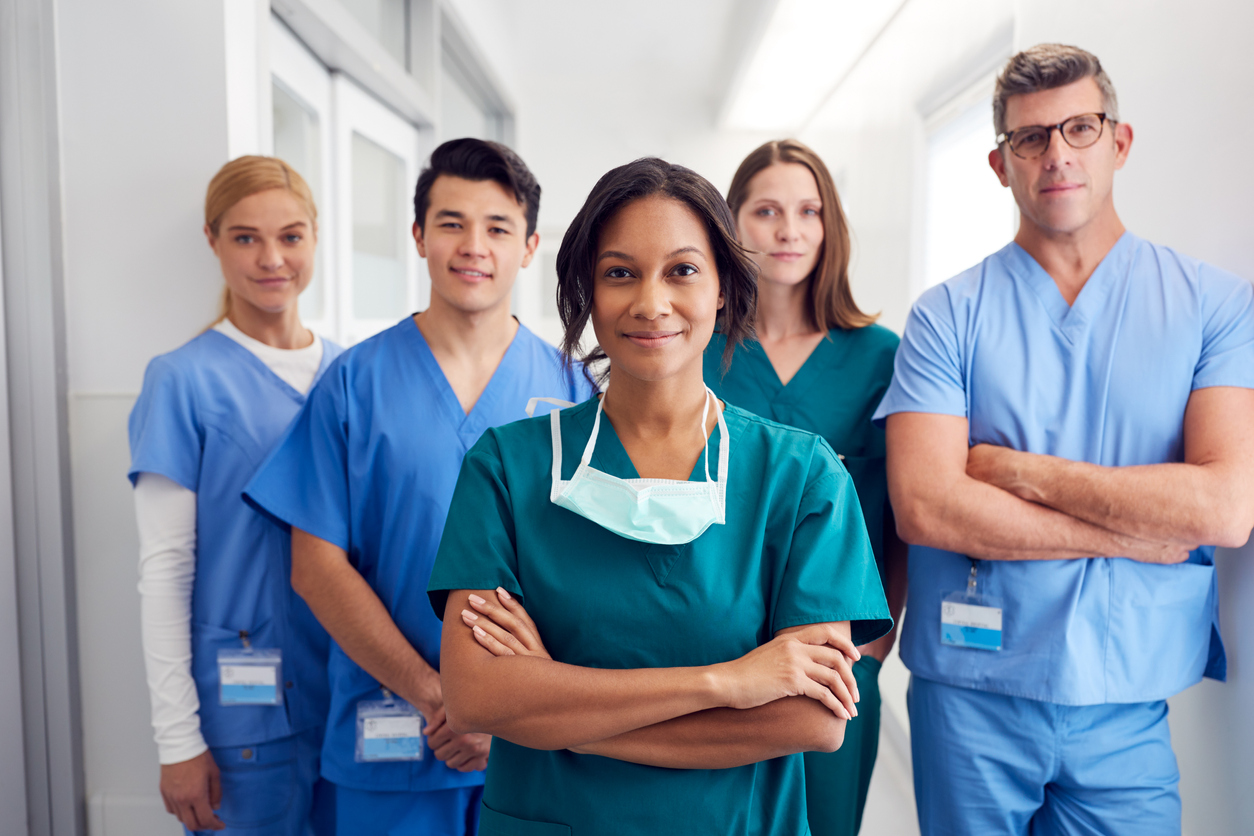 In recent years, medical experts and healthcare leaders have come to realize that diversity in nursing is critical to providing patients with the comprehensive, compassionate care that they deserve. While efforts have been made to address the lack of diversity in healthcare, there is still a long way to go to create a nursing workforce that accurately reflects the patients being cared for in hospital and clinical settings.  
Get Your Nursing Degree
Why Is Diversity Important in Healthcare?
According to the American Association of Colleges of Nursing, diversity in nursing is considered a top priority in the profession by healthcare leaders, nursing organizations and hospital associations. These professionals recognize that diversity and inclusion in healthcare is necessary to provide culturally sensitive and competent care for all patients. 
When a diverse workforce is achieved in a hospital or clinical setting, nurses are able to provide:  
Improved Patient Care
Recent research shows that a diverse workforce in the nursing profession can improve the care that patients receive on a daily basis. Diverse teams of nurses can better communicate with one another about the different needs or perspectives of their patients, and they are often able to come up with more intuitive and innovative patient care plans. 
Increased Patient Satisfaction
In underrepresented communities, there has historically been a lack of trust between patients and care providers, which was largely fueled by a lack of diversity in the workforce. Minority patients often felt that their providers didn't understand or respect them, and recent research shows that one of the best ways to build trust is to establish a diverse workforce that reflects the patient population in that location. According to a report published by the National Center for Health Statistics, patients are more likely to trust their providers when they share a common background, such as race, language or religion. This rapport can increase the likelihood that a patient will follow the recommendations or guidelines provided in their treatment plan, and ultimately improve their outcomes. 
Broader Perspectives
Nurses of different genders, ethnicities, races and cultures are able to provide broader perspectives among the care team, which can help improve the treatment plan for each individual patient. Ultimately, these perspectives can increase cultural competence in the healthcare setting. 
Is There a Current Lack of Diversity in Healthcare?
Recent data shows that, despite recent efforts, there is still a lack of diversity in healthcare. A fact sheet published by the American Association of Colleges of Nursing states that: 
20 percent of the nursing workforce comes from minority backgrounds.

 

80 percent of registered nurses in the United States are white.

 

40 percent of the U.S. population consists of people of color.

 

9 percent of the nursing workforce is male.

 

 
How to Attract and Retain a Diverse Nursing Workforce
While industry experts and thought leaders in nursing around the world recognize the importance of a diverse workforce  to address racial disparities that exist in healthcare, the next step is to begin attracting and retaining nurses from diverse backgrounds. 
Nurse leaders can attract and retain qualified nurses from diverse backgrounds when they: 
Promote Diversity During Nursing School
Nursing programs can attract a more diverse student population when they intentionally and actively recruit among underrepresented populations. The key is to promote nursing programs as accessible and inviting. It's worth noting that nurses of diverse backgrounds are actually more likely to recognize the need for higher education within the nursing field. Data published by the 2008 National Sample Survey of Registered Nurses revealed that while just 48 percent of white registered nurses pursued a higher-level graduate degree in nursing, the percentage of nurses from minority backgrounds who pursued graduate degrees was much higher. For example, 75 percent of Asian nurses, 52 percent of Black nurses and 51 percent of Hispanic nurses enrolled in a graduate nursing program.  
Utilize Social Media to Reach More People
Social media can be a powerful tool when it comes to bridging the gap in the nursing workforce and addressing racial, gender and cultural disparities. Targeted advertisements promoting nursing degree programs, as well as information about resources and support for candidates of diverse backgrounds, can help improve efforts to reach out to aspiring nurses from different populations in the community.  
Create an Inclusive Workplace
Nurse leaders can create a welcoming and inclusive workplace for all nursing staff members when they take intentional steps to promote diversity in the hospital or clinical setting. According to Compass One Healthcare, some of the best ways to create an inclusive workplace in healthcare are: 
Creating a diversity and inclusion committee comprised of nursing staff members. The committee can work together to raise awareness regarding current practices that may be potentially harmful as well as create new ideas that can improve diversity and inclusion efforts in the future.

 

Offering diversity training to staff members so that all nurses, regardless of race, ethnicity or background, can provide patients with culturally-relevant care.

 

Providing development opportunities geared toward nurses from diverse backgrounds. In many cases, nurses from diverse backgrounds are overlooked for opportunities that can improve their chances of career advancement, so these development programs help ensure that everyone can grow and further their nursing career.

 

 
Recruit More Minority Nurse Educators
Aspiring nurses often look to their nurse leaders as role models, and nursing students from diverse backgrounds may see that there is limited potential in the industry if there is a lack of diversity among the nursing educators at their university. Fortunately, according to ONS Voice, many university nursing programs have worked to hire and retain diversity and equity administrators. These administrators primarily focus on attracting nursing professors and instructors for their program to highlight their commitment to diversity and broaden the perspectives that are taught within their programs.  
Challenges With Increasing Diversity in Nursing
While there are many actionable steps that nursing educators and nurse leaders can take to improve diversity in the field, there are still some challenges that exist. These challenges include: 
Overcoming stereotypes and misconceptions that have long existed in the field of nursing. For example, as the 

ONS Voice

 article notes, many male nurses are mistakenly perceived as less compassionate or caring than their female counterparts. In reality, male nurses are just as likely to provide empathetic care for each individual patient, so organizations must work to dispel this stereotype.

 

The size of the nursing workforce is dwindling, while the need for qualified nurses is increasing exponentially. According to 

Consult QD at the Cleveland Clinic

, the demand for nurses makes it difficult to ensure that the percent of nurses from diverse backgrounds continues to rise. A recent article published by 

PBS

 notes that the pandemic brought the nursing shortage to crisis levels, while simultaneously highlighting the need to address racial and ethnic disparities in healthcare.

 
Learn More About Husson's Nursing Programs
At Husson University, we believe in the power of diversity and the strength of inclusion, and we make every effort to recruit talented nurses from all backgrounds to our nursing graduate degree programs. If you are looking to take your nursing career to the next level, it may be time to consider an online nursing program at Husson. Request more information about our nursing degree programs today. 
Back to All Articles