FNP vs. DNP: Which Degree Should I Earn?
Published on: December 14, 2022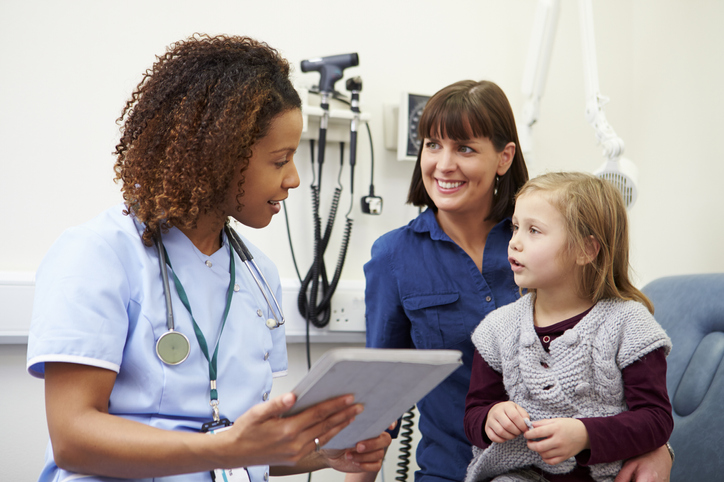 Since their introduction in the 1960s, Advanced Practice Registered Nurses (APRNs) have become increasingly important in the United States and elsewhere. The tremendous demand for quality healthcare in America has left far too many people underserved when accessing the medical treatment and preventative care they need.
With their advanced training and expertise, APRNs continue to serve an integral role in filling the gaps that Medical Doctors (MDs) and Doctors of Osteopathy (DOs) cannot fill on their own. Two of the most common paths to becoming an APRN involve securing either a Family Nurse Practitioner (FNP) or a Doctor of Nursing Practice (DNP) designation.
Suppose you want to take on more responsibility as a nursing professional, provide more advanced practice services and further your career horizons. In that case, you may want to consider an FNP or a DNP. To decide which of these designations is right for you, read on for information on everything from educational requirements to salary considerations.
Explore Online Degrees
What Is an FNP? 
A Family Nurse Practitioner is an APRN with educational and clinical training focused on family practice. Like any other medical professional specializing in family medicine, FNPs diagnose and treat patients of all ages and body types. In the professional setting, they can perform all the essential services of a primary care provider, whether supervised or practicing independently.
What Is a DNP?
As the terminal degree for practitioner-focused nurses, the Doctor of Nursing Practice offers tremendous career flexibility and prepares nurses to hold the highest leadership positions in their chosen clinical fields. Beyond treating patients directly, DNPs are in high demand for their expertise in areas that range from healthcare delivery governance to public health policy.
FNP vs. DNP: Similarities and Differences 
FNPs and DNPs alike must have a relevant graduate degree that meets stipulated classroom credit hours and clinical experience requirements. Both designations allow holders to prescribe medication and perform other functions previously restricted to clinical physicians. Like all APRNs, FNPs and DNPs devote many years to clinical education and hands-on training as they often progress into highly specialized positions. In addition to working for others, many FNPs and DNPs go into private practice. 
However, the nature of this education and training differs significantly between FNPs and DNPs. FNPs have master's-level degrees that prepare them to work in clinical leadership and management positions in primary healthcare practices. They primarily focus on diagnosing and treating patients while managing acute and chronic health conditions. DNPs have doctoral-level degrees that typically focus on the science, management and business side of nursing. 
Possible Career Paths
If you are seeking greater autonomy in determining and executing patient care plans, both an FNP and a DNP will allow you great latitude in areas that range from ordering diagnostic tests to prescribing treatments of all kinds. When choosing between these designations, you should first and foremost consider your desired career path. 
An FNP is a good option for anyone who wants to serve as a primary healthcare provider with relative autonomy in private practice or as part of a team. Because it requires only a master's-level degree, the FNP provides a shorter and easier path to this kind of advanced nursing practice.
Although it requires longer and more rigorous education and training, the DNP offers graduates the most flexibility in career paths. DNPs can pursue careers as FNPs, but they are also well-prepared to assume a broad spectrum of clinical leadership, senior administration and industry consulting positions.
Where They Work
In the United States, FNPs and DNPs work in nearly every clinical healthcare setting, including hospitals, doctor's offices and specialized practices. According to the Bureau of Labor Statistics (BLS), the vast majority of these and other APRN practitioners work full-time. 
Large numbers of FNPs work in private practice. Beyond these private practitioners, FNPs commonly work in urgent care clinics and community health centers.
As previously discussed, the career horizons for DNPs are significantly broader. DNPs are well-equipped to serve top leadership roles in healthcare practice, administration and consulting. They also hold prevalent nursing education leadership and government healthcare agency positions. 
Career Outlook
The BLS paints an incredibly rosy picture for DNPs, FNPs and APRNs through 2031, projecting an average of roughly 30,200 new job openings for nurse practitioners year over year for the next eight years.
At this impressive growth rate (approximately 40 percent), the career outlook for NPs is much better than the average for all occupations (with an average growth rate of 5 percent). The BLS credits the outstanding NP career growth rate with the need to replace practitioners who have either exited the labor force or transferred to different occupations.
How to Become a DNP
Although they typically require applicants to have a Master of Science in Nursing (MSN), different DNP programs may admit individuals with the right combination of nursing and non-nursing degrees at the bachelor's or master's levels. Under the American Association of Colleges of Nursing (AACN) stipulations, all DNP students must accumulate 53 credit hours of relevant coursework in areas ranging from nursing theory to medical technology. They must also accumulate 500 practice hours and complete a residency and a DNP Scholarly Project to be eligible for graduation. Any DNP who wants to work as a family practitioner must also become a certified FNP. 
How to Become an FNP  
The FNP is a designation bestowed by one of two organizations: the American Association of Nurse Practitioners Certification Program (AANPCP) or the American Nurses Credentialing Center (ANCC). Both organizations require FNP candidates to prepare for certification with a master's-level degree in an appropriate APRN discipline. They also require candidates to hold a valid nursing license and show proof of 500 clinical practice hours under supervision. FNPs earn their licensure after passing either the AANPCP exam or the ANCC Family Nurse Practitioner exam. In order to practice, they must also hold a relevant state APRN license.
How to Decide If You Should Earn a DNP or an FNP
Let your career ambitions and your level of commitment guide your career journey as an APRN. Beyond the educational requirements and employment information detailed above, consider the financial bottom line when choosing between a DNP or an FNP. According to 2022 PayScale data, nurse practitioners with an MSN command a median annual salary of roughly $98,000, while advanced practitioners or medical leaders with a DNP command a median salary of approximately $107,000. Of course, this boost in pay requires significant financial and time investment in terms of classroom education and clinical training. 
Considering an FNP?
Offering ample professional benefits and clinical latitude without a doctoral degree, the FNP is a popular choice among ambitious nursing professionals across the United States. Colleges and universities are increasingly offering paths to this licensure online to make the acquisition of an FPP even more convenient. 
The Master of Science in Nursing (MSN) program at Husson University offers you a great pathway to an FNP with 24/7 online course access and the flexibility to study on your unique schedule. Graduates of this program boast a 95 percent passage rate for both the American Nurses Credentialing Center (ANCC) and the American Association of Nurse Practitioners (AANP) Family Nurse Practitioner Certification Exam.
Back to All Articles