How an Online Degree in Psychology Could Launch the Career of Your Dreams
Published on: September 21, 2022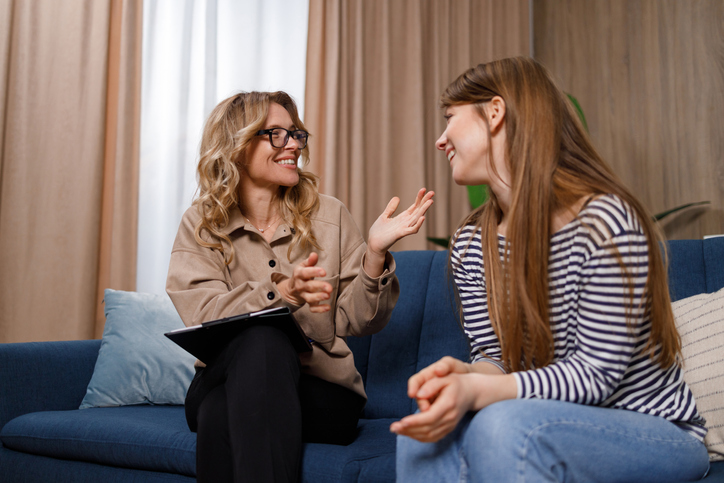 Are you fascinated by human behavior? Earning your degree in psychology is an exciting way to learn more about it. You could work for the court system, your local public schools, or as an advocate for trauma victims. And it all begins with coursework in psychology.
Explore Online Degrees
Why Study Psychology?
Psychology is the study of the human mind and how it functions. When you earn your degree in psychology, you'll better understand your mental health and that of the people around you. Additionally, you'll have cultivated essential skills that make you more marketable as a job applicant. The study of psychology includes coursework in areas such as:
Research methods
Human growth and development
Social psychology
Human behavior
Specialized areas of study, including abnormal, educational or developmental psychology
These courses all work together to give insight into how the human brain functions regarding feelings and emotions. It may help you better understand why your coworker has trouble managing anger or your boss seems like such a pushover. It may also give you insight into how your childhood experiences have helped to mold and shape your current situation.
With a degree in psychology, you'll be prepared to help others with their mental health, too. While it usually requires a doctoral degree to work with clients at the clinical level, earning your bachelor's degree in psychology will give you a leg up into a related position, such as a polygraph examiner, addiction counselor or corrections officer. Your four-year degree may also help you land valuable internships in the field of psychology, where you can focus on your chosen area of specialization.
If you've always been interested in why people do the things they do, a bachelor's degree in psychology will help give you an insider perspective.
H2: How Long Does it Take to Become a Psychologist?
Typically, it takes a minimum of eight years of additional education beyond high school to become a clinical psychologist who counsels patients on their mental health. This means you'll need to earn your bachelor's degree first and then go on to earn your doctorate, which requires another four years. Many students earn their first four-year degree and then work in a psychology-related field while they work toward their doctorate. This way, you can gain valuable work and life experience while putting your bachelor's degree to good use. Some of the jobs for which a bachelor's degree can prepare you include:
Victim's advocate
Financial aid counselor
Volunteer coordinator
Research assistant
Child welfare caseworker
Parole officer
You may work in the legal system, for a private corporation or in the nonprofit sector. You may help clients overcome addiction, become a police officer or teach in your local public school district.
Types of Psychology Degrees
In psychology, there are different types of degrees you may earn, and all will help you achieve your ultimate goal of becoming a clinical psychologist. There are also different areas of psychology on which you may decide to focus. These are called specializations. The different types of degrees include:
Associate degree
A two-year degree usually intended as a transfer degree. However, an associate degree in psychology may help you gain a foothold in the industry as you continue your education. For instance, you might work as a job coach with disabled or disadvantaged workers or as a teacher's aide.
Bachelor's degree
A bachelor's degree is a four-year degree that usually requires the completion of 120 college credits. With your bachelor's degree in psychology, you might work as an addiction counselor or a recreation director.
Master's degree
At the master's level, you've completed roughly six years of college after high school, or an additional 30 to 60 credits beyond your bachelor's degree. With this degree, you may begin to work with clients in roles such as school counselor or social worker.
Doctorate degree
You can usually earn your doctorate degree within eight years of graduating high school if you work consistently toward this goal. At this point, you will have either a Ph.D. (Doctor of Psychology) or a PsyD (Doctor of Psychology). If you plan to work in a clinical setting with clients, you may want to pursue a PsyD. If you would rather focus on research and education, you may wish to pursue a Ph.D.
Psychology Specialties
While many students are not sure of their preferred area of specialization when they begin their journey toward a psychology degree, there are many from which to choose. Each one prepares you to work in different situations and environments and with different types of clients. Some of the more popular areas of specialization include:
Child Psychology
A degree in child psychology prepares you to better understand children's emotional, social, behavioral and mental health from infancy through adolescence. In this role, you may help young children learn how to better manage their anger, or you may administer art, music or behavioral therapy. You'll need a doctorate to find work as a child psychologist.
Forensic Psychology
As a forensic psychologist, you'll apply your skills and experience in psychology to aid law enforcement. You may interview or counsel victims of crimes, give expert testimony in court or assess the emotional state of the accused.
Cognitive Psychology
The field of cognitive psychology delves into motivation, determination, decision-making, problem-solving and more. It explores how the mind processes information, including how people take in information and how their brains react to it. With a degree in cognitive psychology, you may administer cognitive-behavioral therapy to clients to treat disorders such as depression. You may also perform research or teach at the university level.
Clinical Psychology
A clinical psychologist assesses and administers mental health treatment to clients. They may help clients overcome anxiety, eating disorders or trauma. Or they may coach families or couples through relationship troubles. As a clinical psychologist, you may work in a hospital or mental health clinic, in private practice or as part of your state's legal system.
Organizational Psychology
Organizational psychology specializes in improving team dynamics. It studies how people interact within teams, groups or organizations. With a degree in organizational psychology, you'll help corporations take better care of their employees and help employees become more empowered. For example, with a job in organizational psychology, you might administer training sessions to new employees, help a company create a more inclusive work environment or develop better hiring and retention practices.
Sports Psychology
Sports psychology is the science of applying psychological practices to the world of athletics. This means a job in sports psychology may find you counseling athletes through issues such as grief or depression. You may act as a liaison between young athletes, their coaches and their families, or you may find yourself educating coaches and team owners on the signs of mental health issues in their players.
School Psychology
A school psychologist works primarily with students and their families to address behavioral or other issues. You may work in the public or private sector as a school psychologist to counsel students experiencing complicated feelings or situations. This might include bullying, abuse at home, homelessness or poor academic performance.
How to Choose the Right Degree for You
If you're interested in studying human behavior, the first step is enrolling in a nearby program to earn your associate or bachelor's degree in psychology. You may decide to attend classes in person or opt for earning your degree online. The coursework will be the same quality as long as you choose an accredited institution. The first two years of most degrees concentrate on general education coursework, along with introductory classes in psychology. This exposes you to the many options available, so you can then pick a specialization that interests you.
When you're ready to earn your psychology degree, we invite you to consider our online Bachelor of Science Degree in Psychology at Husson University in Bangor, ME. Husson University is fully accredited by the New England Commission of Higher Learning, and our online programs allow you to learn from the comfort of home with increased flexibility. Earn your degree around your work and home schedule for a better work/life balance. Reach out to an admissions counselor at Husson University today to learn more.
Get Your Psychology Degree
Sources
https://my.clevelandclinic.org/health/articles/22666-child-psychologist
https://www.psychology.org/careers/what-is-forensic-psychology/
https://www.simplypsychology.org/cognitive.html
https://extension.harvard.edu/blog/building-a-career-in-industrial-organizational-psychology/
Back to All Articles