7 Compelling Reasons to Earn a Bachelor of Science in Nursing
Published on: August 11, 2022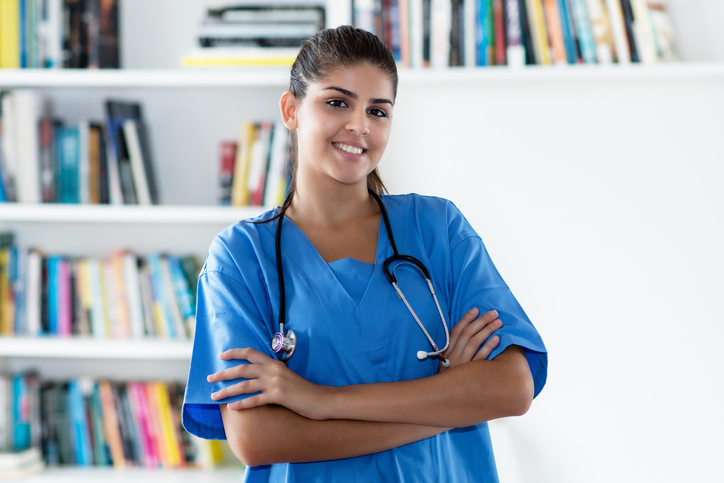 Nursing has changed dramatically over the years, with today's professionals receiving far more respect and autonomy than the nurses of yesteryear. Currently, nurses serve in many capacities, providing research-backed clinical care while addressing the full range of patients' physical, emotional and spiritual needs.
These extraordinary abilities take years to develop. As such, today's nurses are better educated than ever before. This has been prompted, in part, by a decade-old recommendation from the Institute of Medicine, which advocates for the vast majority of registered nurses (RNs) to obtain bachelor's degrees. While progress has been slower than desired, the eventual goal of 80 percent of nurses with their Bachelor of Science is well within reach.
The BSN takes considerable effort to obtain, but this degree will soon feel less like an optional credential and more like a non-negotiable step on the path to nursing success. To that end, we've outlined the many benefits of securing a BSN below, as well as the challenges and opportunities to consider as you choose the right BSN program.
Get Your Nursing Degree
What Is a B.S. In Nursing?
A Bachelor of Science in Nursing is a professionally oriented degree that prepares both current and aspiring nurses for success in the healthcare field. As one of the most misunderstood components of nursing education, this degree conveys readiness to take on several challenging, yet rewarding roles within the nursing field.
Why Is a 

BSN

 Important?
The BSN plays a critical role in both the career and academic development of today's nurses. As mentioned previously, this degree will most likely feel like a barrier to entry for the registered nurses of tomorrow. Already, the BSN provides a clear competitive advantage as opposed to entering the field with an associate degree.
What Is the Difference Between an RN and 

BSN

 Nurse?
RNs and BSN nurses share many similarities, to the point that even some healthcare professionals mix up these designations. Complicating matters is the reality that a BSN nurse can serve in the position of RN. An RN, however, does not necessarily need to be equipped with a bachelor's degree. Rather, an RN must pass the National Council Licensure Examination (NCLEX-RN® exam). But as we'll explain below, a BSN has compelling advantages that are expected to increase in importance in the next few years.
Challenges of Earning a 

BSN
Every degree program involves its fair share of challenges, but these are especially noteworthy for BSN students. The rigorous coursework that so effectively prepares BSN students for success also means that they must dedicate long hours to their studies — often while simultaneously working full-time as licensed practical nurses (LPNs) or RNs.
Others, although exclusively dedicated to their BSN coursework, must dedicate a great deal of time to preceptorship experiences and other clinical initiatives. Add complex research and analysis to the mix, and it's easy to see why the prospect of enrolling in a BSN program may give some nurses pause.
Some students enroll in RN to BSN programs, which are specifically designed to bridge the gap. Still, there's no denying the challenges inherent in acquiring additional education once employed. Hence, many forward-thinking students choose to secure their BSN early on. Their goal is to rise through the ranks quickly upon graduating and obtain the most desirable jobs.
Why It's Worth Pursuing a 

BSN
Despite the difficulties identified above, the BSN remains a compelling option for current nurses who are ready to take the next step in their academic or professional journeys. The following are a few of the most noteworthy benefits of obtaining a BSN:
National Nursing Shortage Has Increased the Demand for Nurses
Demand is skyrocketing within the healthcare field, with professionals in all niches and at all levels finding it easier than ever to secure stable employment. A variety of factors drive this unprecedented demand, including staffing shortages prompted by both the pandemic and the impending retirement of Baby Boomer nurses.
A 2020 workforce survey conducted by the National Council of State Boards of Nursing and National Forum of State Nursing Workforce Centers shows that one-fifth of RNs intend to retire within the next several years. While there is already a strong need for highly educated nurses, this will almost certainly accelerate the demand. Nurses who plan ahead and obtain their BSNs will be well-positioned to secure the field's best jobs as their fellow RNs retire.
Higher Salary & Employment Rates
While your chances of landing an excellent job are high no matter which level of nursing you pursue, opportunities will always be more abundant if you can highlight a bachelor's degree on your resume. The simple addition of your degree can also provide a noteworthy boost in pay.
While 2021 data from the United States Bureau of Labor Statistics (BLS) highlights median wages of $77,600 for all types of registered nurses, an analysis completed by Nursing Process suggests that this increases to an average of $84,250 upon obtaining a BSN.
The RN job outlook of 9 percent is favorable, but again, moving up in education produces better outcomes. The BLS verified outlook for the category encompassing nurse anesthetists, nurse midwives, and nurse practitioners is an impressive 45 percent.
Increased Autonomy
Today's RNs enjoy far more autonomy than the nursing professionals of yesteryear. Still, this can vary dramatically from one employer to the next and may also differ based on experience or educational attainment. The more academic training nurses obtain, the more likely they are to command the respect they deserve.
Enhanced autonomy makes nurses feel more confident in their day-to-day work and may play into long-term job satisfaction. What's more, research published in the Journal of Nursing Scholarship suggests that greater nurse autonomy may improve patient outcomes.
Better Specialized Practice Area Opportunities
Most RNs demonstrate a clear preference for specific practice areas. These may relate to the populations with which nurses work or the manner in which they interact with patients. For example, while some nurses thrive in a clinical capacity, others prefer behind-the-scenes work.
Similarly, many nurses prefer to work with specific types of patients, such as children, women or seniors. Others may be driven by a passion for providing high-level care related to certain conditions, like cancer or heart disease.
No matter where these preferences lie, however, nurses will find it easier to pursue their passions after completing a BSN program. 
Improved Outcomes for Patients
While many RNs find the possibility of better career outcomes most compelling, others are incentivized by the opportunity to get better at their jobs. While nurses at all levels have the potential to achieve a commendable standard of care, research reveals that those with higher levels of education are more likely to deliver desired patient outcomes.
A 2019 study published in The Joint Commission Journal of Quality and Patient Safety verified the value of the BSN from the patient's perspective. In this analysis, RNs with their bachelor's degrees showed far better job preparation in 12 out of 16 areas identified as important. Perhaps most notably, these included improvements in data analysis and evidence-based practice.
Similarly, research published in the journal Health Affairs revealed that patients who suffered cardiac arrest fared better when treated in hospitals with a greater share of baccalaureate-trained nurses. A mere 10 percent increase in the share of nurses with their BSN resulted in an astounding 24 percent increase in the odds of "surviving to discharge with good cerebral performance."
Prepares You for Higher Education & Nursing Career Advancement
Some nursing professionals are happy to conclude their academic training once they graduate with their BSN degrees. Others, however, view the BSN as one more step towards their ultimate goal in advanced nursing practice. Earning a master's degree in nursing and/or advanced practice nursing certificate both provide exceptional opportunities for ambitious nurses to pursue their passion projects while also enjoying the highest levels of respect and autonomy the profession grants. These upper-level degrees can also be accompanied by significant boosts in pay, as well as commensurate improvements in job satisfaction.
BSN May Become a Requirement
While nursing jobs are plentiful at all levels, many employers prefer to hire applicants who have earned their bachelor's degree. As of 2020, data from the American Association of Colleges of Nursing (AACN) revealed that 65.2 percent of registered nurses had obtained a BSN or higher.
Previously discussed trends suggest that the share of jobs listing a bachelor's as a key requirement will increase over time. While a bachelor's degree primarily provides a competitive edge at this point, all signs point to it being essential for obtaining nearly all decent RN jobs in the near future.
Advance Your 

Nursing Career
If you still crave more education and career advancement following your BSN, Husson University is proud to offer a several Nursing Graduate programs that can open doors to better paying roles, specialties, as well as advances in education. Whether you are ready to seamlessly transition from a BSN to a MSN or prefer to gather experience before returning to education, our flexible online courses cater to your unique path.
Your MSN will open doors to higher-paying careers, specializations in nursing, and higher education, as well as ways to enhance your patient care. When the time is right, Husson University's flexible schedule can work with even the busiest of students so that their nursing journey can take the next step forward in education. Join us in unlocking a future full of possibilities for you and your nursing career.
Sources
https://bmchealthservres.biomedcentral.com/articles/10.1186/s12913-018-3053-6
https://www.nursingworld.org/practice-policy/workforce/
https://pubmed.ncbi.nlm.nih.gov/31260358/
https://nepincollaborative.org/wp-content/uploads/2018/07/Spetz-2018-BSN-80-percent-forecast.pdf
Back to All Articles