Individual Efforts to Promote Public Health: What Can You Do to Make a Difference?
Published on: June 16, 2022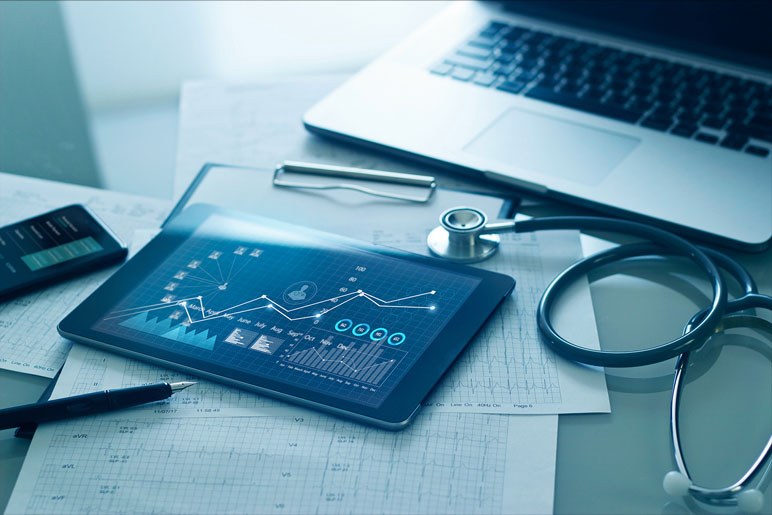 As a passionate person with the drive to make a difference, you're well aware of the complications surrounding public health. Often stemming from cultural practices or problematic legislation, today's most alarming health crises can feel overwhelming to address.
Top-down change is definitely needed, but that doesn't mean all hope is lost. As a committed individual, you can act today to improve not only your health, but also that of your friends, family members and neighbors. This can have a ripple effect, leading to greater changes down the road.
Don't discount your power to make a difference. We've highlighted a few of the many ways you can impact community health below:
Explore Online Degrees
Prioritize Your Own Health
If you pay attention during in-flight safety demonstrations, you know you are supposed to put on your own oxygen mask before helping anyone else. The first step to positively impact public health begins with prioritizing your own well-being.
It's easy to lose sight of your personal health status when you're so busy tackling public concerns, but you'll be ill-equipped to have a discernible impact if you're constantly stressed or sick. What's more, sacrificing your own health and well-being through hard work sets a terrible example.
The essentials for improving personal health are well-known, and yet, they bear repeating:
Eat a varied and nutritious diet, avoiding processed foods whenever possible.
Move your body every day. This could be as simple as taking more steps. Weightlifting, yoga and other forms of exercise are also valuable.
Overhaul your sleep habits, including your use of caffeine and sedatives.
Don't forget mental health. From therapy to yoga, meditation or prayer, options abound for improving your emotional wellbeing.
Make regular appointments with your physician, dentist and eye doctor. Don't be afraid to call when you suspect that something's wrong.
Take Steps to Protect the Health of Others
No matter your personal health status, you owe it to your community to behave as safely and prudently as possible. This widespread effort encompasses everything from responsible driving to disease control.
The goal? To limit the extent to which your actions could potentially harm others.
Obey all rules of the road. Distracted and impaired driving are especially dangerous and must be avoided at all costs.
Wash your hands regularly to limit the spread of illnesses carried on surfaces. Hand sanitizer and disinfectant are also important tools.
Stay home whenever you suspect you're sick. Remote work makes this easier than ever.
Pay attention to flu or COVID rates and don't hesitate to wear a mask if you worry about airborne transmission.
Get all recommended vaccines and boosters. Discuss any concerns you may have with your doctor.
Encourage Health Initiatives at Your Place of Work
How safe and sanitary is your workplace? Which injury prevention initiatives are most effective? How is mental health addressed on the job? These and other concerns must be confronted to ensure employees are as safe and healthy as possible.
Unfortunately, the realities of the modern career ladder are such that many workers may be too afraid to speak up. As a public health promoter, however, your voice matters. You hold more sway than you think — and with a little persuasion, you just might get your employer to adopt health measures that keep dozens, hundreds or even thousands of workers safe.
Examples of workplace initiatives worth pursuing include:
Step contests. Do most of your coworkers spend the majority of their time stationed at their desks? Get them moving with help from step contests, which harness the power of wearable devices. Other movement-oriented initiatives can also be valuable, such as starting a walking club or a company softball team.
Promote healthy snacks. How often do coworkers bring donuts or other treats to share? This can make it difficult for others to abide by healthy eating plans. When you have the opportunity to treat fellow employees, bring fresh fruit or a veggie tray. If coworkers suggest going out for lunch, encourage them to choose the healthiest establishments available.
Normalize mental health discussions. Far too many professionals feel they need to keep mental health concerns hidden. Instead of stigmatizing these issues, shine a light on them by discussing the role of mental health in the workforce — and by making it known that you do not look down on those dealing with depression, anxiety or other conditions.
Participate in Public Health Promotion Organizations
A variety of community health organizations strive to tackle today's most urgent public health issues. From COVID to cancer, these organizations play a critical role in addressing the most alarming crises of our times. They're instrumental in boosting awareness, moving key legislation forward, and raising much-needed funding for research. They wouldn't succeed without the efforts of volunteers, sponsors and other passionate individuals.
If you're truly committed to public health, get involved with at least one public health organization. Whether you contribute time or money, your efforts can keep the fight going — especially for struggling organizations with limited resources.
Reach out to determine how you can support a cause you hold dear. You may be surprised to discover that just a few dollars — or a few hours of your time — can make a huge difference.
Reduce Air Pollution
Air pollution is one of the greatest health crises of our time, and yet, even those who claim to be passionate about public health struggle to limit their carbon footprint.
You can do your part by making a few modest adjustments. For example: when you purchase your next vehicle, aim for the best fuel economy possible. Better yet, invest in a hybrid or a plug-in.
Carpooling and public transit are even better options. Best of all? Walking or biking to work whenever possible. Remote setups may allow you to stay home several days per week, further reducing your commute time.
Pursue a Career in Public Health
Everybody — no matter their background or profession — can take several of the steps highlighted above to improve public health. Some initiatives, however, are best promoted by professionals with extensive training. If you want to make a meaningful difference on a wider scale, consider training for one of these important roles:
Health Educator
Eager to get the word out about today's most impactful health practices? You could be the perfect candidate for working as a health educator.
In this role, you'll work closely with community members to determine which health issues are of greatest concern — and how they can be addressed through targeted campaigns.
From there, you can develop materials that educate the public about identified concerns. You'll also direct community members towards resources that can help them resolve their most pressing health issues.
Personal Trainer
If you're passionate about fitness, you can make a positive difference as a personal trainer. This role allows you to clear up common misconceptions about exercise and the role it plays in overall health.
As a personal trainer, you'll teach clients how to perform various exercises correctly. Just as importantly, you'll give them valuable motivation when they're struggling to lead an active lifestyle.
Dietitian or Nutritionist
Nutritional information abounds, but so do harmful diets. Meanwhile, a variety of health conditions force people to adjust their daily routines.
As a dietitian or nutritionist, you can help clients or patients eat in a way that properly fuels their bodies. Your work will take the physical, mental, spiritual and cultural elements of cuisine into account. You'll encourage clients to adopt healthy habits that could prevent a variety of damaging health issues down the road.
Healthcare Administrator
Hospitals, clinics, and other healthcare facilities must run smoothly to ensure all patients receive the quality of care they deserve. Healthcare administrators maintain effective and efficient operations.
From budgetary considerations to staffing workflows and even compliance systems, healthcare administrators' responsibilities extend to nearly every component of the day-to-day functioning for entire healthcare facilities and systems.
Healthcare administration is one of the most promising niches within the medical industry. A strong academic background can prepare you to thrive in this field. Earning a Bachelor of Science in Healthcare Administration and Public Health is the first step.
Nursing
The scope of nursing has expanded dramatically in the last few decades. These days, nurses provide valuable services at every level. Many work closely with patients to alleviate symptoms, provide ongoing care recommendations and offer empathetic support.
Higher-level professionals such as nurse practitioners and nurse managers hold significant autonomy but also bring a personal touch to key healthcare practices and procedures. Because this field is so diverse, you should have no trouble finding a compelling specialty that fits both your skills and passion. A master's degree in nursing will prepare you for some of today's most inspiring nursing positions.
Medical Doctor
Few professionals are as influential or as respected as medical doctors. Typically specializing in certain conditions, body systems, or types of patients, medical doctors must obtain extensive training before practicing. Years of intensive study equip them with the far-reaching skills and knowledge needed to diagnose and treat a wide array of patients.
Furthermore, doctors must be effective leaders, capable of guiding large teams of professionals to provide exceptional care. This professional path isn't easy, but it could allow you to have an outsized impact on the health of your patients and their loved ones.
Promote Public Health With Help From Husson
No matter your professional aspirations, you have the power to make yourself and your community as healthy as possible. The more knowledgeable you are about public health issues, the better equipped you'll be to pursue this important mission. Husson Online provides a variety of undergraduate and graduate programs that provide the preparation you need. Contact us today for more information.
Get Your Healthcare Administration and Public Health Degree
Sources
https://www.who.int/westernpacific/about/how-we-work/programmes/health-promotion
https://www.forbes.com/sites/theyec/2020/07/01/prioritize-health-and-wellness-for-yourself-and-your-team/?sh=3d33f79050c9
Back to All Articles