Exciting Jobs You Could Get with a Psychology Major
Published on: April 19, 2022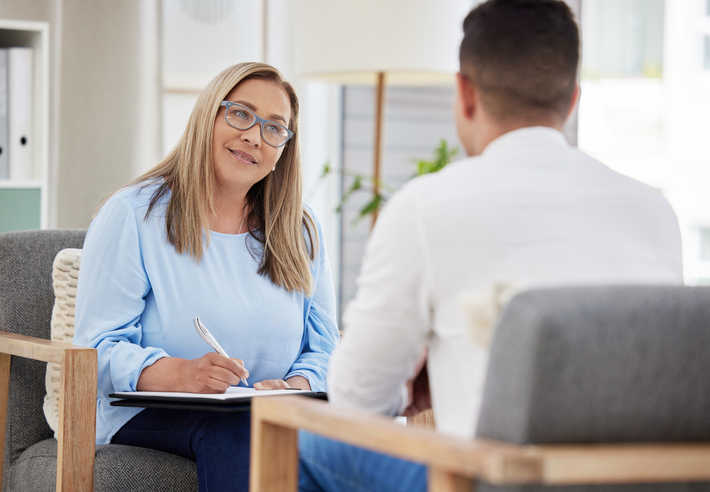 Psychology is a growing field with excellent job growth potential, yet many people do not consider studying psychology if they can't see themselves working in mental health. A bachelor's degree in psychology is actually a very flexible degree option with numerous job opportunities available. If you are looking for an open-ended degree option that provides many career paths when you are done with school, don't discount psychology. In fact, even if you aren't pursuing psychology careers specifically, you may find that the insights you gain as a psychology major prepare you well for several other career paths. Here's a closer look at why psychology might make sense for your career goals.
Explore Online Degrees
What Will I Study With a Bachelor's Degree in Psychology?
One of the reasons a bachelor's degree in psychology is a good foundation for so many careers is because of what it covers. When you study psychology, you will learn about the behavior of people, both in groups and as individuals. If you are fascinated by people, this likely sounds appealing, but you may be wondering about the possibility of jobs with a bachelor's degree in psychology. While there are psychology careers in the field specifically, you will also find a number of jobs you can get with a psychology major outside of working as a psychologist.
What Can You Do With a Psychology Degree?
Whether you end up in marketing, corrections or the classroom, understanding people, their behavior and what drives it will help you. Here are some careers that you can jump into with a bachelor's degree in psychology.
Marketing/Sales/User Experience Design
Working in marketing, sales or even design focused on user experience requires an understanding of people and what drives them, particularly what drives them to make a purchase decision. This career can be a lucrative one, too. According to the Bureau of Labor Statistics (BLS), managers working in advertising, promotions and marketing earn an average of $141,490 a year and have a job outlook of about 10% growth between 2020 and 2030. Sales managers have an expected average pay of $132,290 a year with an expected growth of 7%.
Human Resources
Human resources professionals are responsible for recruiting, screening and interviewing job applicants to secure the best employees for their company. They may provide help with compensation and benefits as well. This is a high-demand field, as every major company needs people who know how to manage their new employees and provide a contact to keep them engaged. The BLS estimates an average pay of $63,490 a year and has an expected job growth of 10%.
Social Work/Mental Health Technician
Social workers and mental health professionals work with people and help them learn how to cope with the problems they face in their daily lives. These individuals need to have a deep level of compassion for others, but they also need to understand human behavior, so a degree in psychology is a good starting point. The BLS indicates an average salary of $51,760 and an expected growth of 12% by 2030 for social workers.
Career Counseling
Career counselors work with job seekers who are trying to figure out their employment paths. They often work in colleges and universities to help students figure out a good plan for their futures. This might include helping them with creating a resume, finding work opportunities and preparing for job interviews. The BLS expects an 11% growth in this field and estimates an average pay of $58,120.
Childcare
Children, like adults, have psychological concerns and needs. A degree in psychology could position you to care for their needs well. Though childcare workers are not necessarily highly paid, childcare directors have good income potential. The BLS estimates they earn a $49,160 a year average salary and have job growth of 11%. A bachelor's degree is typically the requirement for a leadership role in childcare, as well as a child development credential in many states.
Teaching
Psychology can set a good foundation for a career in teaching. It may not be all that you need, especially if you plan to teach in a public school, but it can be a solid foundation. You will still need a teaching license that works for your state, and you might need additional education specific to teaching. The BLS estimates that teachers earn a median salary of $62,870 at the high school level and $60,660 at the elementary level, with an expected growth of between 7 and 8%.
Criminal Justice & Corrections
Working in the criminal justice system definitely demands an understanding of psychology. You need to understand why people do what they do in order to help them make amends for their behavior. You can start this career without a degree, but having an understanding of psychology may make you more effective. The BLS estimates the average salary of police and detectives to be $67,290 a year with a growth potential of 7%.
Journalism/Public Relations
Journalists and public relations professionals work to keep the public updated about what is going on in the world or to handle the reputation of an organization in the public eye. Again, understanding human behavior makes you more effective in this role. The average salary of a journalist or reporter according to the BLS is $49,300, with an expected job growth of 6%.
Is a Psychology Degree Worth It?
When you go to a job interview, chances are the hiring professional will ask you about the skills you bring to the table that make you a good candidate. Having a solid, quick response to this sort of question puts you in a better light for the application and interview process. Many hiring managers are looking for "soft skills," which are skills that don't necessarily come from classroom instruction. A degree in psychology has many benefits in the form of knowledge and job skills that transfer into many careers. This includes those necessary soft skills. You don't have to pursue psychology careers if you have a psychology major, and you will be able to easily answer that interview question when it comes up. Here are some of the skills you will gain:
Awareness of Self and Others
Understanding why people do what they do can improve your self-awareness. It also helps you understand other people and what motivates them. In careers that require you to work directly with people, this is a huge benefit. In careers that don't, having self-awareness can be beneficial because it will help you stay motivated to get your work done well and to work with your personal strengths and weaknesses.
Critical Thinking and Problem Solving
Psychology requires you to think critically about what people do and why they do it. These critical thinking skills transfer into other roles and fields as well. In addition, you will learn how to solve problems, and problem-solving is a soft skill that employers want to see in job candidates. Being able to work through problems and conflicts and find a true solution is a valuable workplace skill.
Effective Oral and Written Communication
In a psychology major, you will have to write many papers and give presentations to your class. You will also learn how to use written and oral communication to effectively reach people on a psychological level. Good oral and written communication skills are an asset in any job you might pursue in the future, making this a good reason to pursue this degree.
Research and Analysis
Research and the ability to analyze data is another set of soft skills that many fields require, and you will hone this skill during your psychology training. You will learn how to gather data and interpret it to confirm or deny your ideas about human behavior, and you can use that skill to research data in other areas as well.
Perspective
Finally, when you understand people better, you gain a perspective of events that occur in the workplace. This is an asset that will make you more successful in your job no matter where you work. Being able to step back from a situation and view it with a healthy dose of perspective is invaluable.
Study Psychology Today With an Online Psychology Degree From Husson University
If you feel that these skills and the open job opportunities of a psychology degree are what you're looking for, Husson University makes it easy to earn one. With an online Bachelor of Science in Psychology, Husson University allows you to study psychology wherever you feel most comfortable. The flexible courses are available 24/7 for seven weeks at a time, and you will graduate ready to take the MHRT/C Certification test. This is a NECHE accredited program. Reach out to an admissions counselor today to learn more about the Bachelor of Science in Psychology from Husson University.
Sources
https://www.bls.gov/ooh/community-and-social-service/social-workers.htm
www.bls.gov/ooh/community-and-social-service/school-and-career-counselors.htm#:~:text=Career%20counselors%20and%20advisors%20typically,help%20them%20develop%20realistic%20goals
www.bls.gov/ooh/management/preschool-and-childcare-center-directors.htm
www.bls.gov/ooh/education-training-and-library/kindergarten-and-elementary-school-teachers.htm
www.bls.gov/ooh/education-training-and-library/high-school-teachers.htm
www.bls.gov/ooh/management/advertising-promotions-and-marketing-managers.htm
www.bls.gov/ooh/business-and-financial/human-resources-specialists.htm
www.bls.gov/ooh/management/sales-managers.htm
https://www.bls.gov/ooh/media-and-communication/reporters-correspondents-and-broadcast-news-analysts.htm
Back to All Articles