What Are the Most Important Skills an Accountant Must Have?
Published on: April 6, 2022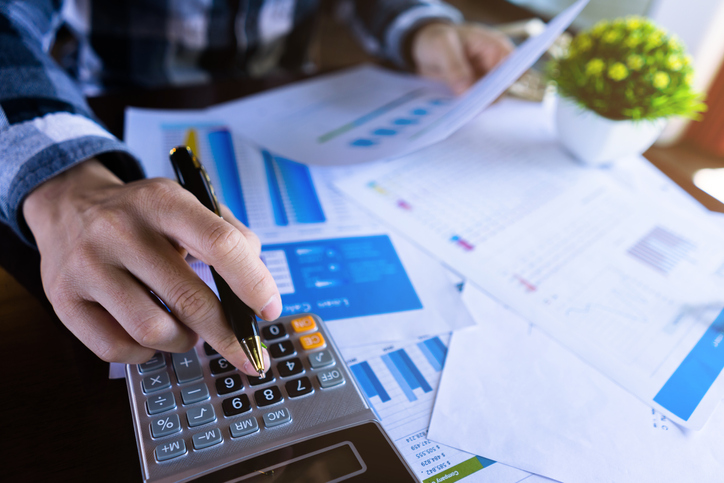 When you pause to consider the oversized role that finances play in the lives of ordinary people as well as the larger domains of business and government, it is easy to see that money really does make the world go around. Given the supreme importance of money in our lives, overseeing its flow and tracking its quantities is absolutely essential.
Explore Online Degrees
These basic facts have made accounting a foundational element of society for centuries, and accounting remains a growth industry today. As Husson University puts it, "accountants are held in high regard for their integrity and knowledge and need excellent problem-solving skills to be successful."
But what are the specific personal and accounting skills that you need to find success in this industry? And how can you build your resume to make you more attractive to accounting firms, private companies and other potential employers?
Read on for more facts about the accounting profession and a closer look at what it takes to excel in this essential, lucrative and challenging field.
Accountant Job Description and Growth Outlook
According to the most recent statistics from the US Bureau of Labor Statistics, accountants and auditors command a median annual wage of $73,560. A testament to the considerable potential for advancement in the accounting field, the top 10 percent of accountants and auditors take home nearly $130,000 per year.
Accounting is expected to support an employment increase of 7 percent between 2020 and 2030. This translates to roughly 135,000 new job openings for accountants and auditors over the course of the decade. In addition to replacing accountants who retire or otherwise leave the profession, new accountants are needed to handle the countless financial records of an expanding economy.
To pursue any of these opportunities, aspiring accounting professionals should cultivate a number of skills, practices and abilities, including:
Technical Accounting Skills
In addition to keeping accurate financial records, accountants must have the basic technical ability to analyze, interpret and compare to help people and organizations reach their goals. A quality accounting program like those offered by Husson University can give you the knowledge and skill that you need to get on the path to success in this in-demand industry.
Knowledge of Accounting Practices
As defined by the educational resource Accounting Tools, accounting practice is "the system of procedures and controls that an accounting department uses to create and record business transactions." To be effective and meet relevant regulations, accounting practice must be extremely consistent and meet high ethical standards. From depreciation calculation methods to invoice payment operations, properly applied and consistent practice is an absolute must in all corners of the accounting sector. Depending on your area of professional interest, you may need to focus on several among many optimal accounting practices.
Understanding GAAP vs. IFRS Standards
Both the generally accepted accounting principles (GAAP) of the Financial Accounting Standards Board and the international financial reporting standards (IFRS) of the International Accounting Standards Board present consistent guidelines for accounting practice that are designed to ensure accuracy and set benchmarks for quality within the accounting industry. The essential difference between the GAAP and IFRS systems is in their basic regulatory methodologies. The IFRS takes a principles-based approach to address broad professional procedures, while the GAAP takes a rules-based approach to provide clear guidelines in considerable detail.
Financial Statements
In the US, all publicly traded companies must follow GAAP standards to calculate and compile their financial statements. The IFRS enforces similar financial statement guidelines in 166 jurisdictions around the world. In short, these standards and guidelines are designed to make sure that all financial statements are complete, comparable and consistent. Although GAAP-approved financial statements are not legal obligations for private companies, many lenders and creditors either prefer or require them.
Proficiency in Accounting Software
In the modern era, solid technical accounting skills require up-to-date technology expertise in your professional areas of choice. Driven by dramatic and ongoing advancements in the fields of accounting software, process automation and cloud computing, finance professionals and the companies for which they work are using newer and better technologies all the time. Common digital accounting tools range from basic tabulation software (such as QuickBooks® and Excel®) to enterprise resource planning platforms (such as Oracle® and SAP®) and business intelligence software (such as IBM® Cognos®).
Ability to Analyze Data
As technological advancements have allowed accountants to manage larger and larger amounts of financial information, big data analysis has become an increasingly vital part of the accounting profession. Modern accountants employ data analytics to help people and organizations discover valuable financial insights, identify efficient operational improvements and more effectively manage risk.
Accountant Personal Skills
Although technical accounting skills are certainly essential in the professional sphere, these highly specialized skills merely serve as a foundation for future success. Studies on factors such as personal working habits and emotional intelligence have repeatedly shown that the ways we work and our specific areas of operational focus play an enormous role in our professional triumphs and defeats. In fact, strong personal skills often separate the winners from the losers in the highly competitive accounting industry.
General Business Knowledge
Bridging the gap between technical and personal skills, and a firm grasp of general business knowledge can prove extraordinarily helpful in the world of accounting. As the scope of accounting positions has grown over time, accountants are working more regularly with professionals from all segments of the business world. At the very least, accountants with strong general business knowledge can better understand where and how their highly focused efforts fit into the larger business puzzle. At the highest level, business-savvy accounting professionals can collaborate with administrative leaders to shape operational strategy and make key company decisions.
Detail Oriented
The idea of the detail-obsessed accountant completely absorbed in financial records has become something of a cliche over the years. There is little doubt, however, that a healthy attention span and a willingness to closely scrutinize particulars cannot be overvalued in the accounting profession. By concentrating on every relevant detail, accountants can better achieve absolute accuracy, ensure regulatory compliance and identify strategic opportunities.
Organization
Like attention to detail, a propensity for organization is an important characteristic for most accountants. It isn't enough to identify, examine and understand minuscule particulars. You must be able to categorize these particulars and keep each in its proper place. Of course, general office organization is also an absolute must in the accounting sector. After all, you don't want to misplace that important record or document!
Verbal and Written Communication
When accountants get together, they often talk in a mixture of shorthand and jargon that can sound like another language to the average person. While this kind of communication is helpful when handling the business of the day, accountants also need to be able to speak directly to clients and professionals outside the accounting department using terms that are both clear and easy to understand. In other words, they must be adept at telling the story behind the numbers whether they are speaking or writing.
Critical Thinking
Far more than mere "number crunchers," today's accountants are often called upon to analyze information, identify problems or areas of potential improvement and develop reasonable strategies to meet specific goals. This means critical thinking skills are vitally important in the accounting industry. Critical thinking involves the development of innovative ways to assess situations by raising key questions, gathering relevant information and crafting improvement strategies. Accountants who can master these processes can go quite far in their profession.
Adaptability and Flexibility
Like critical thinking, the sought-after attributes of adaptability and flexibility are, in large part, driven by rapid technological evolution in the accounting sector. In brief, automation, artificial intelligence and other high-tech advancements have dramatically increased the rate of operations in the field of accounting and precipitated the rate of change in the financial sector as a whole. These trends have placed an extremely high value on accounting professionals who are able to effectively pivot and adapt to change on a constant basis.
Time Management
Although effective and efficient time management is a key skill across all professional fields and industries, it is particularly important in the accounting environment. After all, accountants typically need to maintain strict schedules if they are to meet critical monthly and yearly deadlines. If their accounting departments or firms fail to produce official records or file regulatory reports in a timely manner, companies may be subject to significant penalties.
Team Collaboration
The collaboration process begins by identifying your own strengths and weaknesses in terms of both technical knowledge and personal skill. A frank assessment of your attributes as an accountant will help you find your place on any professional team. In certain cases, the best way to contribute to a specific team will be to take a leadership role within it. According to human resources expert Robert Half, accounting departments and firms generally look to fill entry level positions with people who can step into senior leadership roles when they are needed to do so. "They look for individuals who can avoid or resolve conflicts, adapt well to change, mentor others and embrace continuous learning," writes Half.
Service Oriented
Accounting may not be the first profession you think of when you hear the term "customer service," but a service-based orientation is vital to success in both the public and the private accounting spheres. As Robert Half puts it, "If you work in a public accounting firm, you need to be able to retain current customers and bring in new clients. And if you work in corporate accounting, you must meet the needs of the organization's other departments and managers."
How to Improve Accounting Skills
Because accounting is a highly desirable and popular career choice, there are many in-person and online programs to choose from. It is important, however, to choose a program that is specifically geared toward improving the accounting skills that have proven the most practical and consequential in terms of overall industry success.
The Husson University online accounting program offers the convenience of 24/7 online access and the flexibility to build the specific skills you need to reach your own unique goals. Taught by professors who are licensed CPAs, Husson accounting courses are tailored to meet the real-world demands of the modern accounting sector.
Back to All Articles