5 Unique Digital Marketing Case Studies that Every Business Professional Should See
Published on: July 15, 2021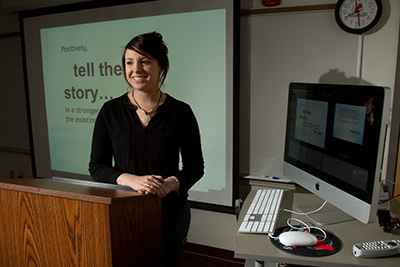 Businesses often rely on digital marketing to increase their brand awareness and bring in new customers. However, if the marketing efforts aren't effective, they can turn into a waste of time and money. In many ways, effective digital marketing is a process of trial and error. For this reason, a digital marketing case study can be a valuable source of guidance for today's business students and professionals, enabling them to learn from the results of others rather than having to start their own trial-and-error process from the beginning. As a business administration degree student, understanding and evaluating real-world marketing tactics is key to developing a solid foundation for your business career. With that in mind, let's take a look at five unique digital marketing case studies that you can use to inspire new ideas and hone your own future digital advertising strategy.
Case Study #1: Fanatics Boosts Traffic Through Content Marketing
When Fanatics—an e-commerce store focused on selling sports apparel and other sports-related products—decided that it needed to provide customers with more reasons to engage with the company website, it turned to content marketing as a solution. Fanatics chose a three-pronged approach for their content marketing campaign, one that included timely sports articles meant to coincide with current sporting events, evergreen content related to various events throughout sports history, and articles that capitalize on new trends and developments in the world of sports as they happen.
This strategy of producing both evergreen and trending content enabled Fanatics to establish itself as a desirable news and entertainment resource for sports fans all over the country. Thanks almost entirely to their content marketing campaign, Fanatics saw a 1,100% increase in organic search engine traffic along with a 230% increase in the number of ranking keywords on their website. The company's content marketing efforts also enabled it to publish high-profile features on popular sites such as Yahoo Sports, The Score, and USA Today.


Case Study #2: Wholesaler Drives Visibility and Conversions with Social Media Marketing
Working with an unnamed wholesale distributor, the agency Marketing 360 was able to significantly improve the distributor's visibility and conversions through 
a thorough approach to social media marketing
. The strategy that Marketing 360 developed for their client consisted of both a social media advertising campaign and boosting social media engagement through organic posts.
The majority of the campaign's advertising budget was spent on Facebook and Instagram ads that were designed for the purpose of driving conversions by capturing new leads and reconnecting with users who had previously engaged with one of the company's ads or social posts through retargeting ads. In addition to this advertising campaign, Marketing 360 also helped the wholesale distributor create consistent content for their various social media profiles to boost its visibility through organic impressions.
As a result, the wholesale distributor was able to increase impressions by 22%, increase clicks and engagement by 20%, and, most importantly, increase conversions by an impressive 153%. While Marketing 360 made it clear the campaign ran concurrently with the company's social media campaigns—a combination that played a role in the increased conversion rate—the majority of the new conversion paths began on a social network. This serves as an enlightening example of just how effective social media marketing can be when it comes to increasing both visibility and conversions.
Case Study #3: Amazon Leverages CRM to Become E-Commerce Giant
Customer relationship management (CRM) is the process of managing interactions with customers to facilitate beneficial outcomes. Much more than simple customer management, CRM uses data processing to divide customer lists into a wide range of segments and formulate various interactions designed to speak to the needs and desires of each specific segment. If you would like a case study of a company that has leveraged innovative CRM with outstanding results, you need not look any further than the e-commerce giant Amazon.
As one of the first companies to really leverage CRM to its full potential, Amazon developed a CRM strategy that takes into consideration every possible interaction that the company has with its customers—from the user interface of the Amazon website to customer service interactions to data mining used for targeted marketing emails. Through this emphasis on CRM, Amazon has managed to create one of the most customer-friendly experiences you will find in the e-commerce sphere—and the results of these efforts are obvious. In 2020 alone, Amazon was able to boast a staggering $386 billion in revenue.
Case Study #4: The American Egg Board Boosts Organic Traffic Through SEO
The American Egg Board (AEB) website focuses on helping grow the business of egg farmers throughout the United States by driving egg consumption through content centered around the benefits that eggs provide. When AEB noticed traffic to its website was steadily declining, the company decided to
rebuild the website with an emphasis on search engine optimization
(SEO).
AEB hired Rise Interactive to spearhead its new SEO strategy, and Rise developed a site-wide keyword strategy and website architecture for the new website that was designed to maximize its search engine ranking. As a result, the new AEB website saw an 87% increase in mobile traffic, a 22% increase in overall website traffic, and a 39% increase in recipe sharing.
Case Study #5: Revecent increases conversion rate with holistic PPC campaign optimization
Revecent, a company that specializes in recruiting top sales talent for their clients, had average PPC conversion rates and inefficient campaign structure and management. It hired
SevenAtoms to evaluate and optimize their PPC strategy
.
SevenAtoms identified challenges with Revecent's existing campaigns that included problems with the account structure, landing pages, wasted spend, and inefficient keyword management. It presented a new, multi-faceted PPC strategy that married offsite and onsite tactics. This included a revamped account structure better aligning ads to keywords, thus improving quality scores and fine-tuning keyword management. For the website, they implemented conversion-optimized landing pages with clear calls-to-action and used A/B testing to find continuous conversion rate wins. The results were significant, with total conversion increasing by 275 (a 290% increase in conversion rate), and a 78% decrease in cost per conversion.
Earn a Business Administration Degree from Husson
In our increasingly digital world, digital marketing is now more important than ever before when it comes to reaching new customers. Whether you are seeking a rewarding career as a marketing professional or going into business for yourself, an education in business administration is incredibly valuable.

At Husson University, we offer both undergraduate and graduate online business programs. To learn more about enrolling in these exciting programs and kick-starting your career as a business professional, contact us today!
Back to All Articles