Amy Lewis Faircloth, JD
Assistant Professor, School of Legal Studies College of Business School of Legal Studies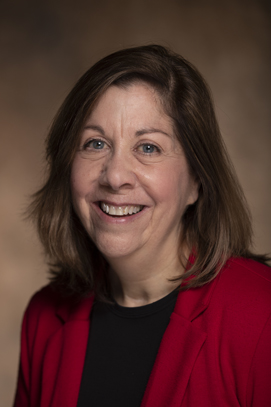 Contact:
Husson University
1 College Circle
Bangor, Maine 04401
Biography
Amy Lewis Faircloth, Esq. is the Judge of robate, Penobscot County. She earned her undergraduate degree in American Studies from Claremont McKenna College in Claremont, California and her Juris Doctorate degree from the University of California Hastings College of the Law. While at Hastings, she edited for the Hastings Constitutional Law Quarterly, was an intern for Justice James B. Scott at the First District Court of Appeals in California and interned for the Alaska Legal Services in Bethel.
            After being admitted to the Alaska state bar, she clerked for the Alaska Superior Court in Kenai. Upon moving to Maine and her admission to the Maine Bar, she clerked for the Maine Superior Court in Penobscot County. While at the law firm Vafiades, Brountas & Kominsky in Bangor, she practiced criminal, family and insurance defense law. She has appeared before the Maine Supreme Court and has litigated bench and jury trials throughout the state.  
            In 1995, she co-established the firm of Pelletier & Faircloth in Bangor, practicing family, probate and tribal law until her election as Penobscot County Probate Judge in 2018. She is a member of the Penobscot County Bar Association and Maine State Bar Association. 
            In addition to her legal practice, Prof. Faircloth has been a board member and President of the Bangor Humane Society and a school board member of RSU 22 (Hampden, Winterport, Newburgh, Frankfort).  She is a yoga instructor with Om Land Yoga since 2016 and is the co-author of a book written with her sister, Wicked Good, a novel about a mother and her 15 year-old son with Aspergers' syndrome.