Dickerman Dining Center
Dickerman Dining Center is staffed by people who are committed to serving our customers a wide variety of wholesome, nutritious foods that meet the diverse needs and tastes of our Husson University Community.
Each meal offers a minimum of two choices of entrees. Each station offers a variety of options that may be customized. Areas include a homestyle station of your favorite comfort foods, a flex station where chefs do display cooking. A cook-to-order charbroiled grill. An options station designed to meet the needs of vegetarians, pasta of the day, and allergen free cooking. Our own stone hearth pizza oven, make your own salad bar, and soups of the day. A deli station that makes your favorite sandwich or wrap to order, serving Breakfast, Lunch, and Dinner. Our pastry and dessert case is full of confectionary creations by our Pastry Chef and Baker at every meal.
Dickerman Dining Center Meal Schedule
Monday - Friday
Breakfast 7:30 AM - 10:00 AM
Lunch      11:00 AM - 2:00 PM
Dinner     4:30 PM - 7:00 PM
Weekends & Holidays
Brunch 10:00 AM - 12:30 PM
Dinner  4:30 PM- 6:00 PM
 Commuter Meal Plans are available. Fill out the Commuter Meal Plan form and submit to the Student ID Office in the Dickerman Dining Center.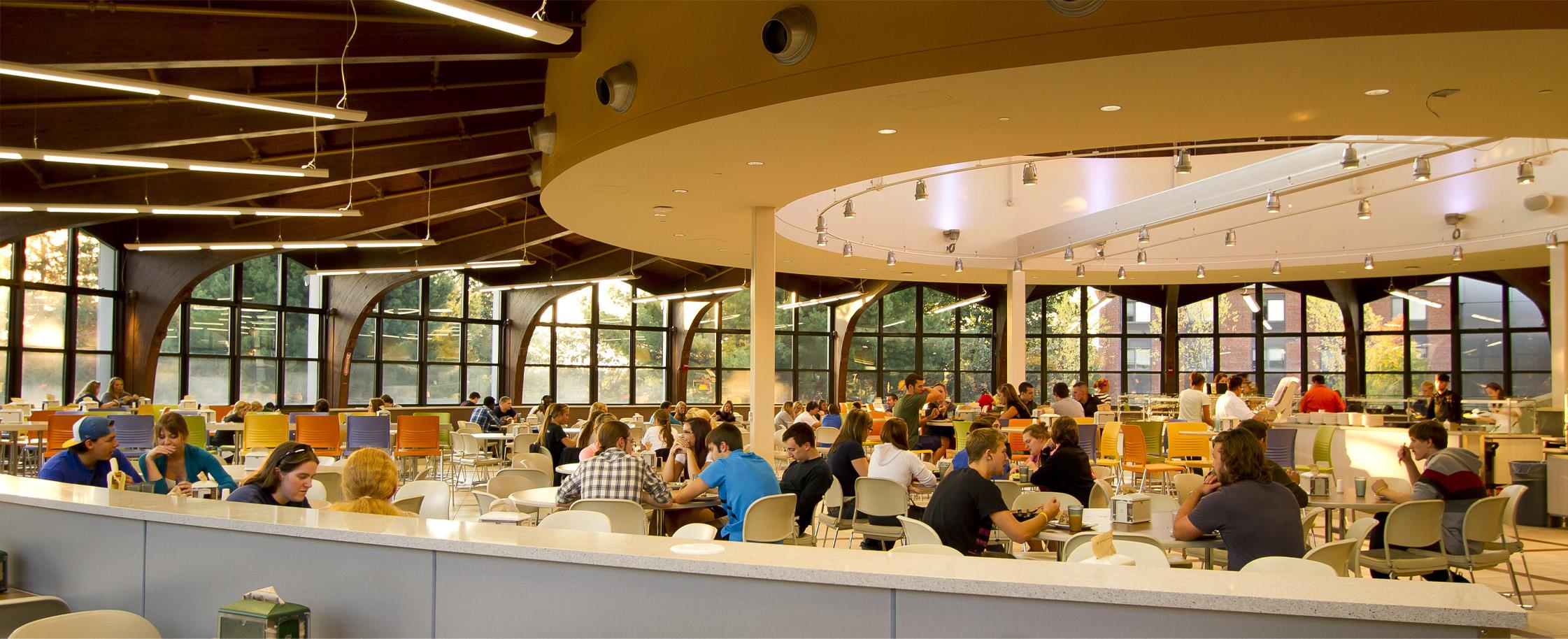 Eagle Grab and Go and Eagle After Hours
Eagle Grab and Go (Meal equivalent available at Breakfast & Lunch Monday - Friday)
Monday - Friday 7:30 AM – 4:00 PM
Eagle After Hours
Wednesday - Sunday 5:00 PM - 11:00pm
The Eagle Grab and Go is located just inside the entrance of the Dickerman Dining Center. Serving pizza, subs, salads, cold drinks and a variety of snacks, the Eagle Grab and Go is open late night for students that opt to eat on a different schedule.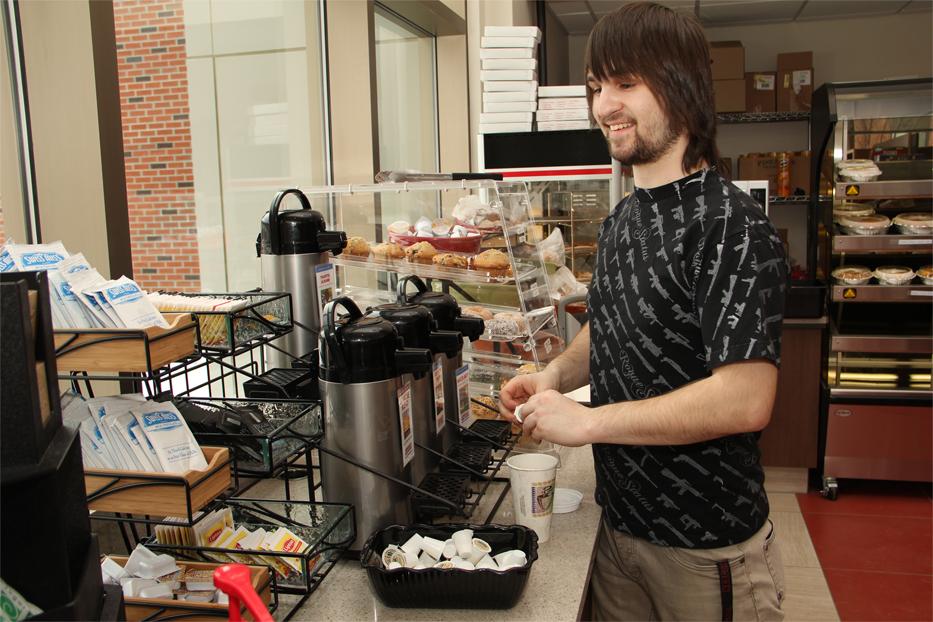 Cressys Marketplace
Monday - Thursday 7:30 AM – 10:00 PM
Friday - 7:30 AM - 5:00 PM
Saturday - 7:30 - 2:00 PM
Sundays & Holidays - Closed
Cressys Marketplace, located in the Campus Center on the lower level of Peabody Hall, is designed to meet the needs of commuting students, residents and staff. Service includes beverages, snacks, to full meals with daily specials always available.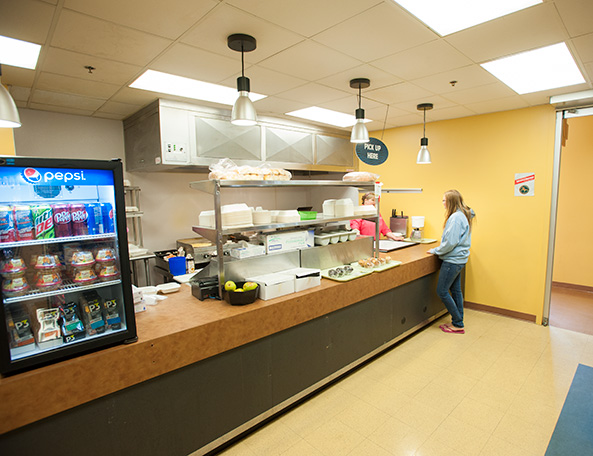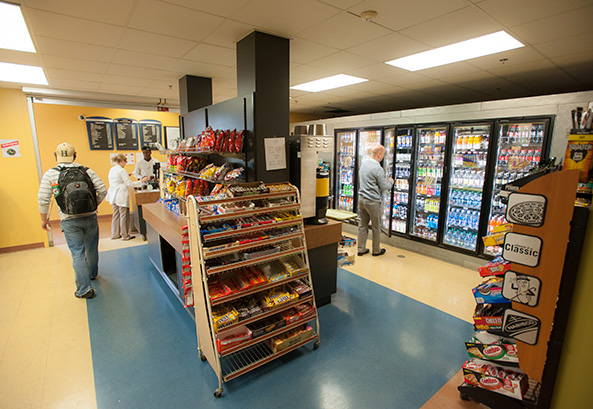 Willey's Cafe
Monday - Thursday 7:30 AM - 9:00 PM
Friday 7:30 AM - 3:00 PM
Saturdays, Sundays, Holidays - Closed
Located adjacent to Cressys Marketplace and the Furman Student Center, Willey's offer Gevalia coffee, Snapple beverages, grilled Panini sandwiches and fabulous pastries.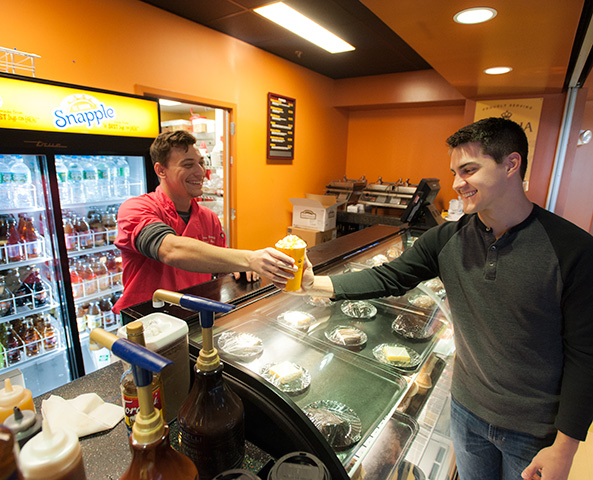 Dining Dollars
All meal plans include flexible Dining Dollars for your convenience.

Click here to get cost information and descriptions of dining plans.
Dining Dollars may be spent at Cressys Marketplace, Willey's Cafe, Eagle After Hours, or guest meals at the Dickerman Dining Center. You may use dining dollars to purchase additional meals after your fixed meals have been used for the week, additionally, Dining Dollars may be used at Angelo's Pizzeria, 499 Hammond Street for dine-in or carry out orders. If, due to schedule conflicts, you are unable to eat during regularly scheduled meal hours, arrangements can be made to provide you with a boxed meal or other accommodations. Please see any Dining Services Manager to make arrangements.
NEW! Dining Dollars can now be added to your EagleCard online! 
Through this new online system parents will be able to add funds to a student's EagleCard, and students will be able to view meal plan status and history, view dining dollars transaction history and add funds. 
Download the information sheet. [adding EagleCard funds]

Changes to your meal plan can be made during the week of add/drop. Should you wish to change your meal plan, please speak with the staff in the Student I.D. office or with a staff member at the Dining Center.