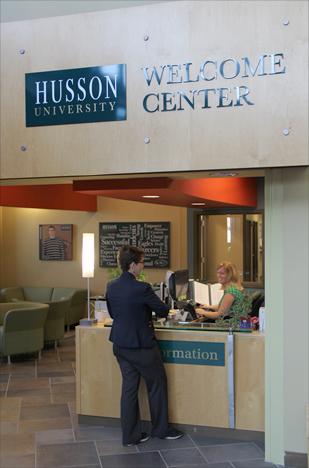 Thank you for your interest in learning more about admission to Husson's undergraduate degree programs. No matter the degree program you choose, Husson provides tailored solutions to meet your education needs and career goals in an environment designed to bring out the best in you.
The links to the right will direct you to the information you need to know about what might be required for admission to the program of your choice.
The Admissions Office is available to work with you through the application process for our undergraduate degree programs and is available to answer any questions you have—call or email.

To apply for undergraduate admission to Husson University, click here.
Name

Phone and Email
Address
Trudy McLeod
Office Manager

207.941.7064
mcleodt@husson.edu
123 O'Donnell Commons
Husson University
1 College Circle
Bangor, Maine 04401