Take Flight Toward Your Future by Discovering Husson!
Friday, August 11, 2017
Get a jump-start on your college search process by taking part in our unique summer program, "Discover Husson." This event focuses on what is important to you and is designed to educate prospective student on the many opportunities you can experience at Husson while participating in a fun, travel themed, self-guided tour.
Your flight will depart at 9:00 am in the Gracie Theatre. Please note: we recommend checking in 30 minutes prior to scheduled departure.
Upon arrival: 
* We will provide you with a passport and a detailed campus map that includes the important stops to visit on your self-guided tour.
* Academic Deans from all five schools and colleges will be on hand to discuss the academic degree offerings in their respective areas.
* Students and staff will be placed throughout campus to help you learn about campus and guide you.
Your visit to Husson University will conclude with a complimentary lunch in our Dickerman Dining Center from 11:30am - 12:30 pm.
 Register now and "take off" to Husson University this summer! Your future awaits… 
Discover what Husson has to offer and register online now!
P.S. Don't forget that Husson is only an hour from Bar Harbor, Maine, so make a day of it!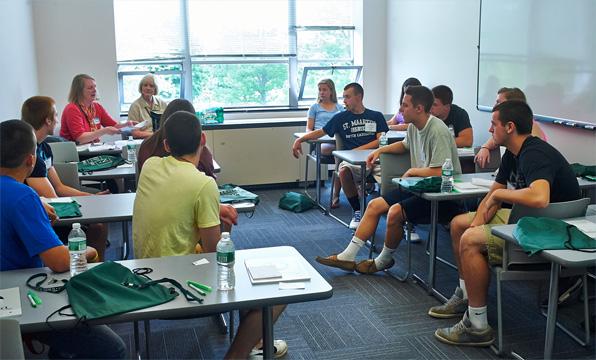 If you are unable to attend Discover Husson day, there are a number of other ways to tour the campus. For more information on these events, follow this link.