EAGLEWeek 2017
Please note that registration is now closed for all students with the exception of international students.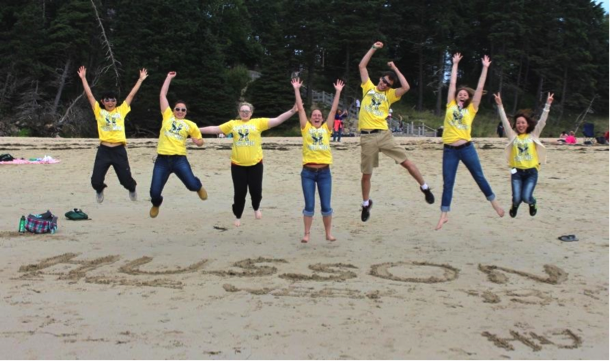 At Husson University, we are all about success. Your success. As part of our continued commitment to ensure our students begin their college careers well prepared, the Office of Academic Success and Intercultural Services
—
OASIS
—
 pleased to offer
EAGLEWeek 2017
— a
pre-semester program for select students that provides extended orientation services to enhance academic readiness and preparation for university life.
• Phase I begins August 16th
when our international students can move on campus. Over the next couple of days, OASIS staff will assist you in arranging bank accounts, cell phone service, and shopping for your residence hall needs. All international students attend EAGLE
Week
.
• Phase II begins on August 20th
when students who are undecided about a major are invited to join their international peers for academic workshops, team-building activities, introduction to various careers and majors, and recreational and cultural activities.
What can you expect during EAGLEWeek 2017?
• A '"jump start"
 You will get a head start on exploring all Husson has to offer! During EAGLE
Week
2017 you will build social connections with your peers and your Peer Mentor while having fun and exploring the Bangor area. Here are just a few advantages of the program:
Arriving early for the fall semester and getting settled into your residence hall;
Meeting other new Husson students and beginning to make connections;
Getting an introduction to campus services that will help you make a confident start at Husson University;
Receiving individualized academic advising and coaching from key staff throughout the fall semester;
Connecting with an EAGLEWeek 2017 Peer Mentor who will support you as you navigate your first semester of college;
Enjoying pre-semester recreational activities on and off campus; and
Taking care of necessities such as bank accounts, phone service, textbooks, and other shopping needs before the busy semester begins.
• Academic exploration
A unique and integral component of
EAGLEWeek 2017
 is the opportunity to explore majors and career options at Husson University. A few more advantages of the program include:
Meeting with faculty in the various schools and colleges;
Exploring different majors offered at Husson;
Learning about experiential education and internships at Husson;
Investigating how to use social media to enhance your professional presence; and
Hearing from area professionals on their career journeys.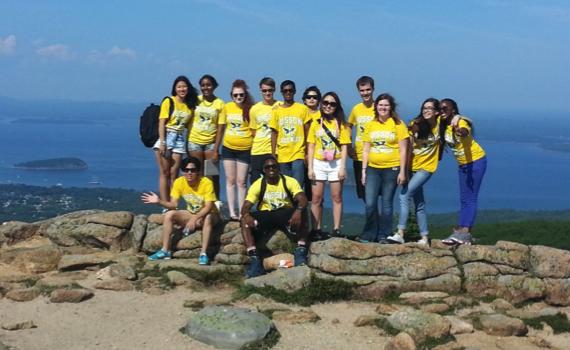 EAGLEWeek 2017 is the right choice for you! By the time the rest of the new students have arrived on campus, you will have explored a variety of academic programs, learned about the Bangor area and all it has to offer, and made new connections and friendships with your peers. In short, you will have acquired a head start on college life before classes begin on Monday, August 28th, 2017. There is no better way to start your college career at Husson!

Questions?
For questions, contact Taryn Carson, Student Success Advisor, at carsont@husson.edu or 207.941.7621.

How to register:
Click on the EagleWeek 2017 Registration link to register. A fee of $125 to assist in covering program costs will be added to U.S. students' first semester charges.
Please note, International students are pre-enrolled for EAGLEWeek2017 but are asked to complete the registration form.
Students with a decided major will be accepted on a wait list basis.

NOTE: To ensure this program remains small and accessible, space is limited to a total of 30 students.

We look forward to seeing you at EAGLEWeek 2017. It's going to be a great little week!
Visit us on Facebook Here.

For more information
Name

Phone and Email
Address
Taryn Carson
Director of Academic Services

207.941.7621
carsont@husson.edu
208 Peabody Hall
Husson University
1 College Circle
Bangor, Maine 04401